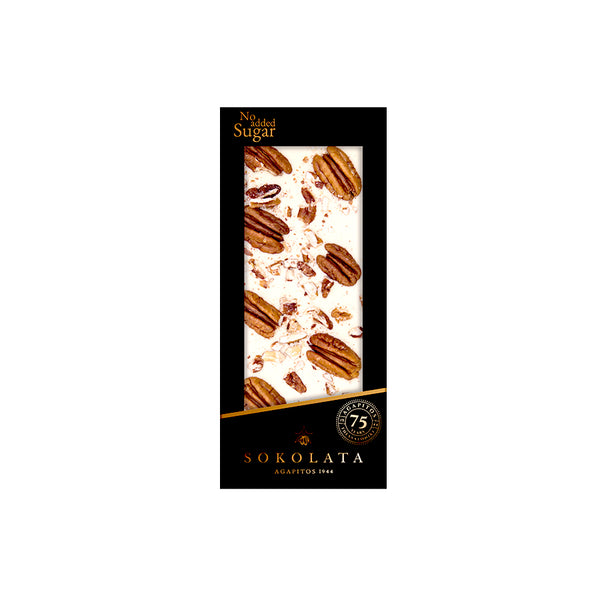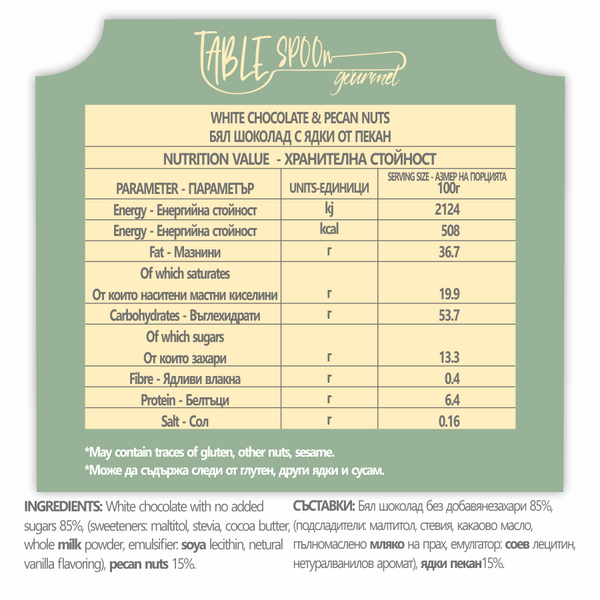 WHITE CHOCOLATE & PECAN NUTS (NO ADDED SUGAR)
No sugar added creamy white chocolate with crunchy pecans. This chocolate bar gives you a nutty-sweet treat without the guilt of added sugar.
Agapitos chocolates are produced by hand using the finest Belgian chocolate, under the most stringent standards, without artificial substances or preservatives.
100g
* May contain traces of gluten, other nuts, sesame.
[Not a recommended purchase in the summer months]