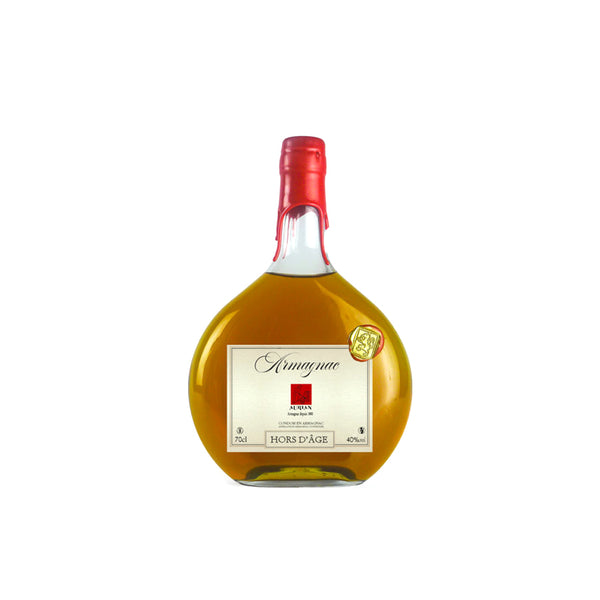 VIEIL ARMAGNAC HORS D'ÂGE
Blend of Armagnacs aged for at least 10 years in oak barrels in our cellars located in the Gers.
Robe: Dark with amber and copper highlights - We do not add any sugar or caramel.
Nose: Formidable complexity built around a base of typical Armagnacs: Plum, Vanilla and White Flowers. Our Hors d'Âge is extremely complex and gradually evolves into a dozen aromas, all different from each other, revealing themselves in so many delicious surprises.
Mouth : Incredibly round and generous, very buttery and giving an impression of lightness and softness.
Agreements: It is Armagnac that must be tasted for 30 minutes to feel all its nuances. As an accompaniment to red meats and spicy dishes. Used by chefs in the kitchen.
70cl