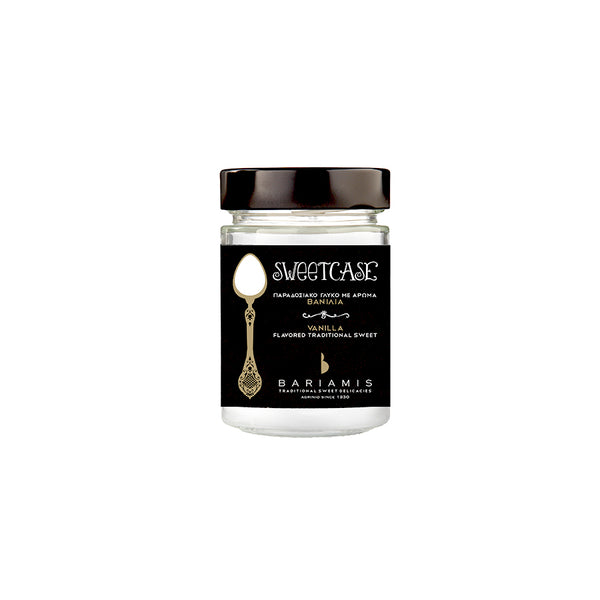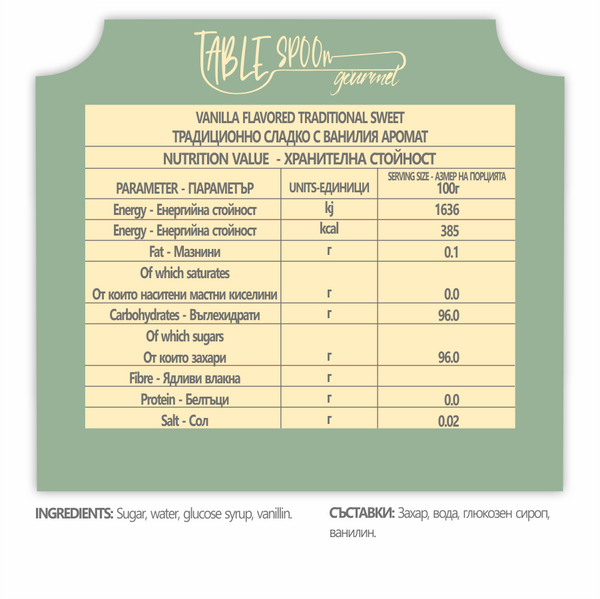 VANILLA SWEET WITH VANILLA FLAVOR
The sweet taste, soft texture and natural flavor/ aroma of vanilla can satisfy even the most demanding consumer. And this happens, because this traditional recipe never forgets to excel in taste and quality.

Take a spoon, scoop out vanilla and immerse it in a glass of ice cold water. You will discover the unique taste of the Bariamis vanilla as a submarine.

Ingredients: Sugar, Water, Glucose, Vanillin
400g