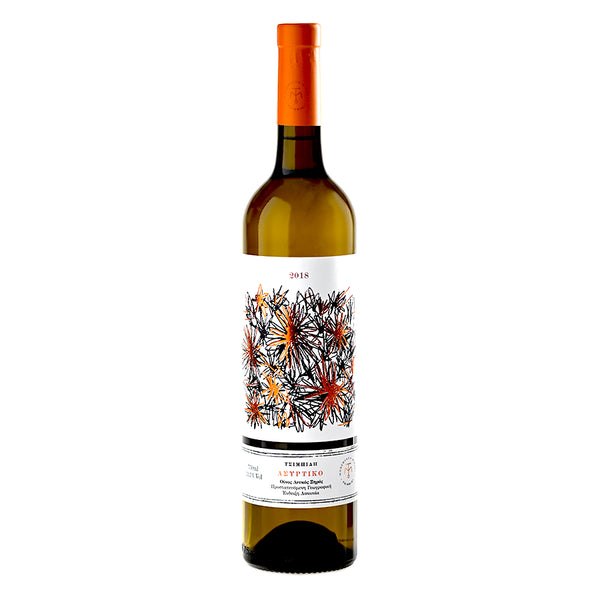 White dry wine
Protected Geographical Indication Laconia 100% Assyrtiko
A variety that is truly a jewel in our vineyard. Each year of vine growing, organically and with minimum intervention, transcends expectations and shows the deep bond between Monemvasia and Assyrtiko. The variety gives its best expression through the terroir adversity: Heat waves, aridity, meltemia winds do not seem to daunt the mighty Assyrtiko. On the contrary, they seem to forge its notable character.
White vinification in a stainless-steel tank, fermented at a controlled temperature of up to 18 0 C and maturing for six months on the fine lees with periodic stirring.
Nose and mouth with a lot of citrusy zest: elements of grape fruit, orange, lime juice, as well as nectarine, unripe kiwi, a bit of saltiness and some distinct minerality. The extended maturation on fine lees adds some depth and complexity with notes of baked bread and some unctuosity in excellent harmony with the typically high acidity.
A wine to pair ideally with fried red mullets and a lemon squeeze.
Served particularly cool at 8-10 oc .
AWARDS
2020
Balkans International Wine Competition - Assyrtiko 2018 & 2019 - Gold medal
Sommeliers Choice Awards - Assyrtiko 2018 - Silver medal
Thessaloniki International Competition - Assyrtiko 2018 - Bronze medal (84/100)
Texsom International Wine Awards, USA -Assyrtiko 2018 - Bronze medal
Julia Harding MW, London - Assyrtiko 2018 - 17 points
100% Blind Tasting "The wines of the world" (A. Larsson), France - Assyrtiko 2019 - 91/100 points
2019
Vinistra "The World of Malvasia", Croatia - Assyrtiko 2018 - Gold medal Balkans International Wine Competition, Bulgaria - Assyrtiko 2017 - Silver medal
Texsom International Wine Awards, USA - Assyrtiko 2017- Bronze medal