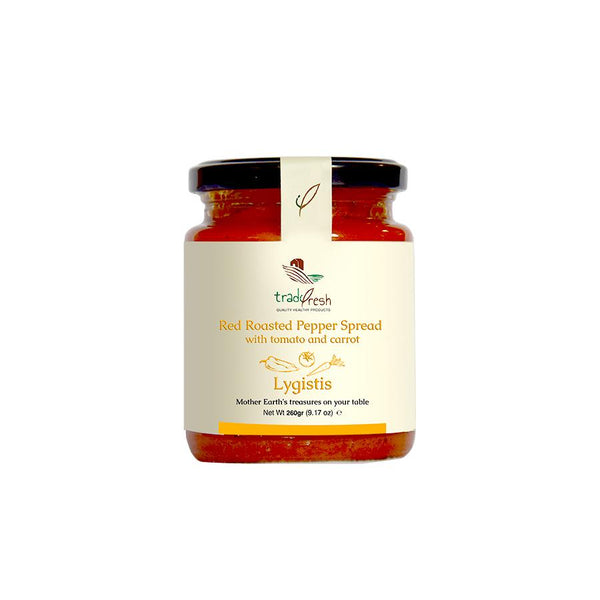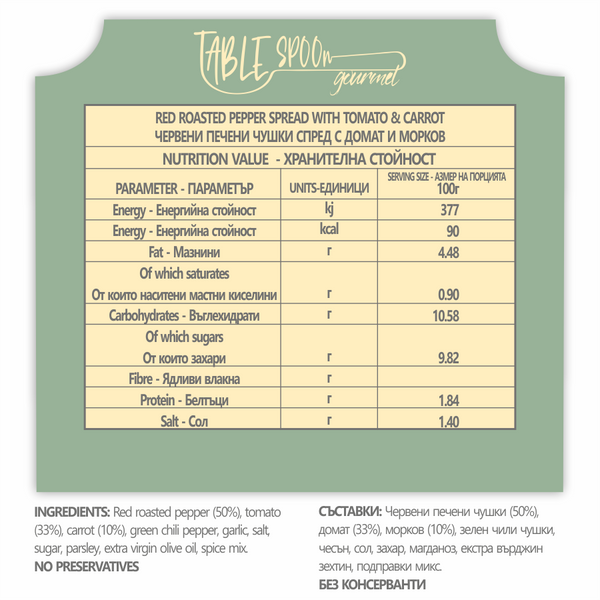 FLORINA'S RED ROASTED PEPPER SPREAD WITH TOMATO AND CARROT
I am a roasted Florina pepper spread and together with my friends tomato and carrot, we decided to mix together in a unique flavor and give you the opportunity to make some miracles in your kitchen. Use our spread for colorful combinations that will transform your legumes, pizza, risotto, seafood dishes or anything else you can think of.
Ingredients: Red roasted pepper, tomato, carrot, green chili pepper, garlic, parsley, salt, sugar, extra virgin olive oil, spice mixture.
Certified for: Vegan, Vegetarian
No preservatives, Gluten free, No pesticides
260g