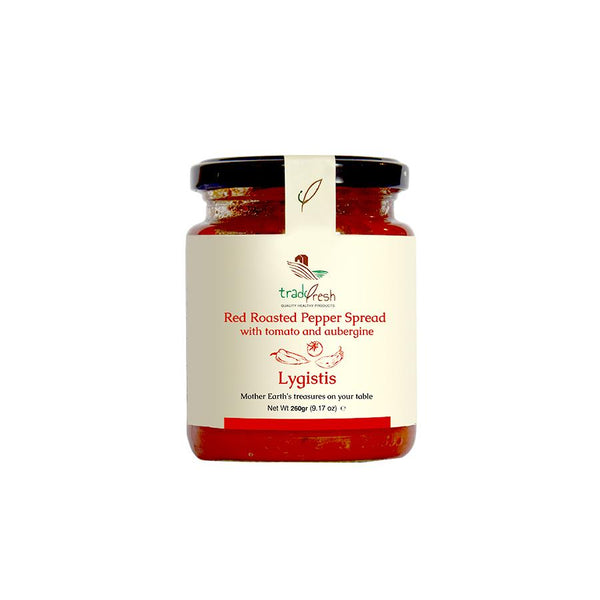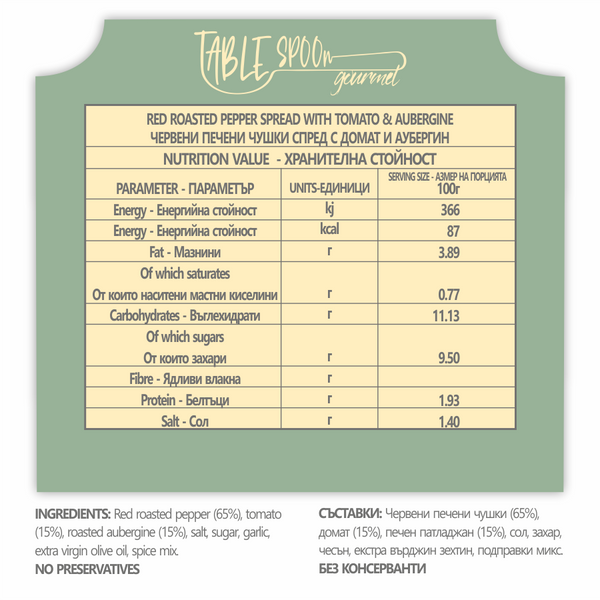 FLORINA'S RED ROASTED PEPPER SPREAD WITH TOMATO AND AUBERGINE
I am the famous roasted Florina pepper and along with "Tomato" and "Aubergine" we bring you a most delightful spread. We are here to offer you a completely different culinary suggestion and can be used in every meal and enjoyed with every bite.  Don't hesitate to try us on a burger, in a quiche lauren, a pie, or your grilled vegetables. Or, why not, go ahead and stuff us inside vegetables, or add us inside a stew.
Ingredients: Red roasted pepper, roasted aubergine, tomato, garlic, salt, sugar, extra virgin olive oil, spice mixture.
Certified for: Vegan, Vegetarian
No preservatives, Gluten free, No pesticides
260g