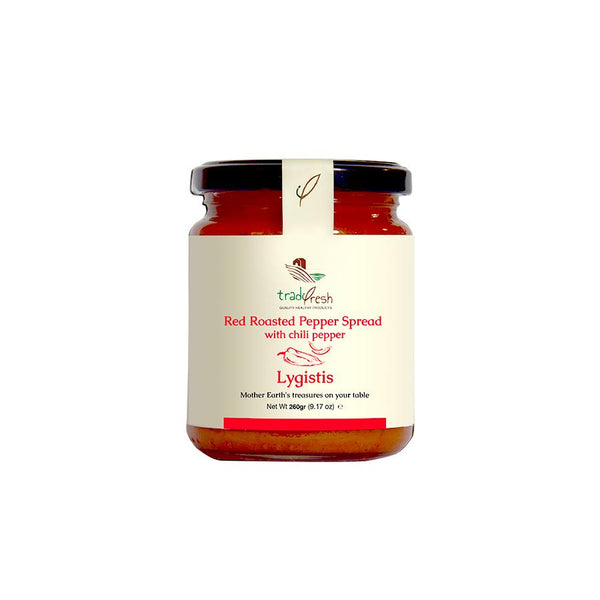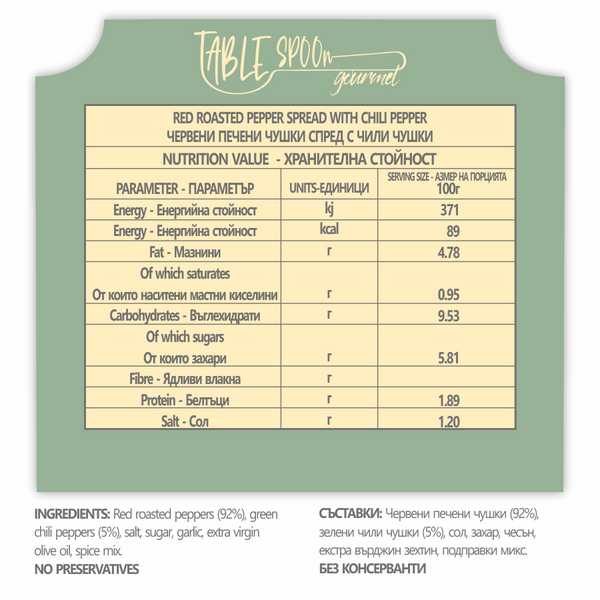 FLORINA'S RED ROASTED PEPPER SPREAD WITH CHILI PEPPER
I am the curvy Lygisti Florina pepper. Though not spicy myself, I have been blended with my buddy Chili to create a "picante" flavor that will tantalize your taste buds.  Maybe we are not for everyone but those who like a little spice will surely love us. We look for friends in pizza, cheese platters, and dips for fries and nachos. Or use us to create delectable arrabiata sauces that will leave your guests begging for more. 
Ingredients: red roasted pepper, green chili pepper, garlic, salt, sugar, extra virgin olive oil, spice mixture.
Certified for: Vegan, Vegetarian
No preservatives, Gluten free, No pesticides
260g