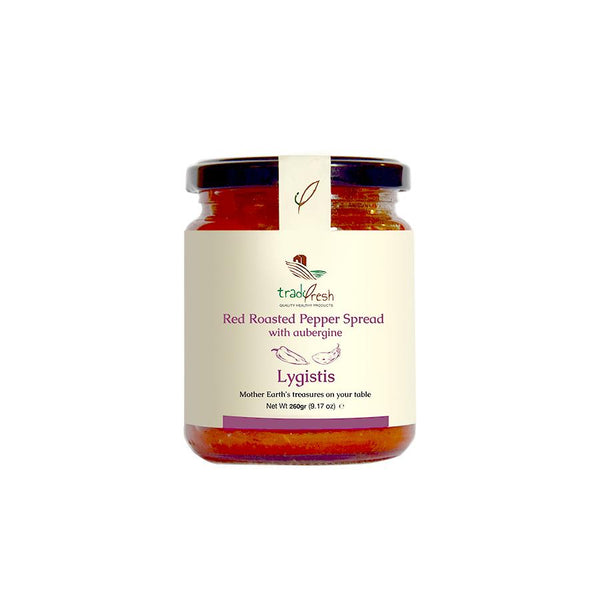 FLORINA'S RED ROASTED PEPPER SPREAD WITH AUBERGINE
I am the known roasted Florina pepper spread who teamed up with "Aubergine" in order to offer you a wonderful, delicious, healthy and preservative-free savory spread. We can accompany any dish and look forward to adding our flavor to any grilled meat and transforming your BBQ experience.
Ingredients: Red roasted pepper, roasted eggplant, garlic, salt, sugar, extra virgin olive oil, spice mixture.
Certified for: Vegan, Vegetarian
No preservatives, Gluten free, No pesticides
260g