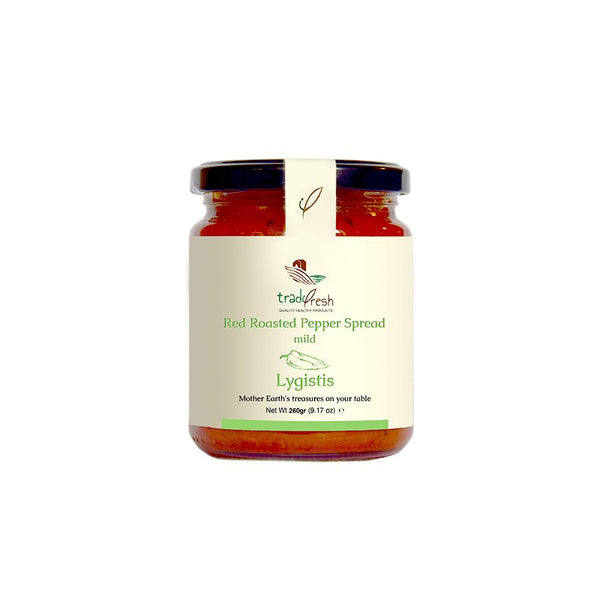 FLORINA'S RED ROASTED PEPPER MILD SPREAD
I am a mild flavored roasted Florina pepper spread with no preservatives. Healthy and rich in vitamins, I can't wait for you to try me. I love it when people accompany me in savory or sweet dishes, dressings, salads or dips. Mild and safe to be consumed by all.

Ingredients: Red roasted pepper, garlic, salt, sugar, extra virgin olive oil, spice mixture.
Certified for: Vegan, Vegetarian
No preservatives, Gluten free, No pesticides
260g