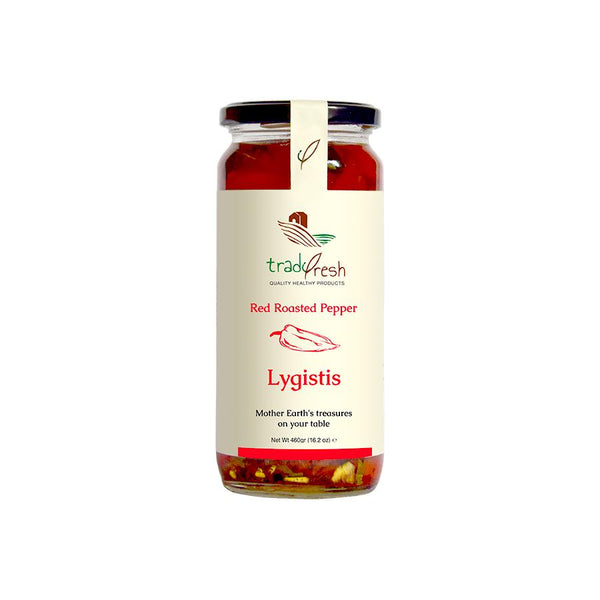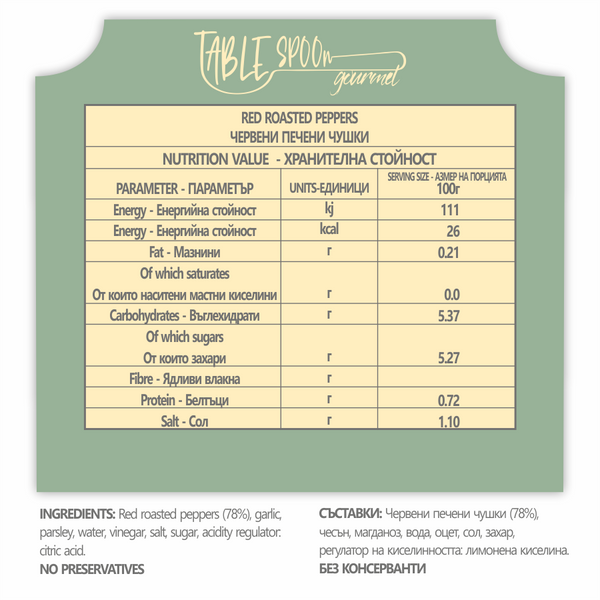 FLORINA'S RED ROASTED PEPPER
I am the famous Florina Roasted Pepper, they call me "Lygisti" because of my curves. Dressed in red since I was little, I am friends with everyone because I am delicious but not spicy. I can be enjoyed as I am but also accompany anything else on an otherwise boring plate. Sandwiches, snacks, burgers…you name It and I make It taste better.
Ingredients: Red roasted Pepper, garlic, parsley, water, vinegar, salt, sugar, acidity regulator: citric acid.
Certified for: Vegan, Vegetarian
No preservatives, Gluten free, No pesticides
460g