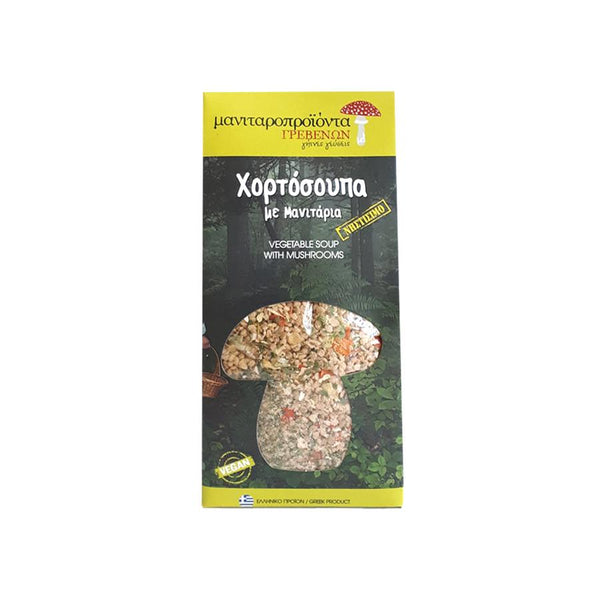 VEGETABLE SOUP WITH MUSHROOMS
This is all you need to create a delicious mushroom stew, an excellent alternative to meat and dairy products.This "instant" meal contains fermented "trachana" pasta with voliti powder, grains, dehydrated mushrooms and vegetables from Grevena Greece along with the perfect spice mixture. Each package yields 20 servings. For a single serving you only need 2 tablespoons of the mixture, 2 glasses of water and a dash of extra virgin olive oil.
VEGAN.
450g
* May contain traces of celery.