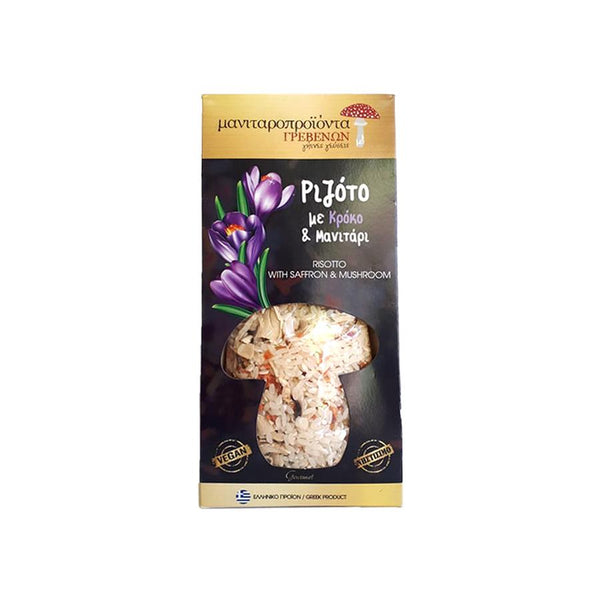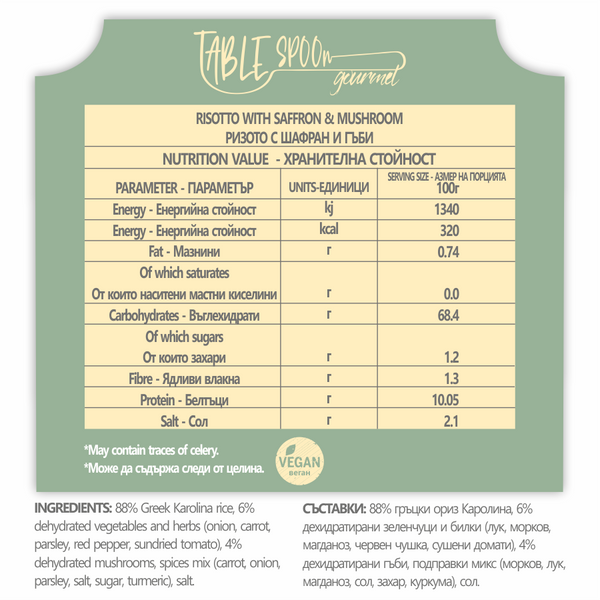 RISOTTO WITH SAFFRON & MUSHROOM
Greek carolina rice with saffron and dried mushrooms. A quick, tasty and creamy dish. Each package contains the rice, the dried vegetables and a spice mix. The packet yields 4 servings and requires just 5 cups of water and 20 minutes of boiling time to be ready to serve.
VEGAN.
250g
* May contain traces of celery.