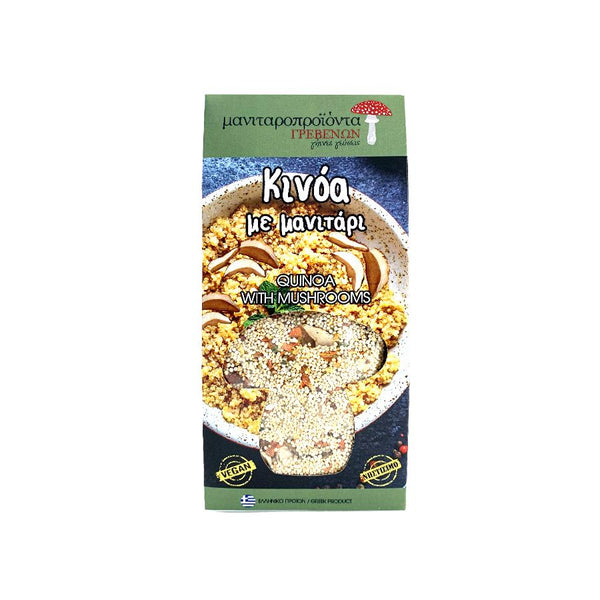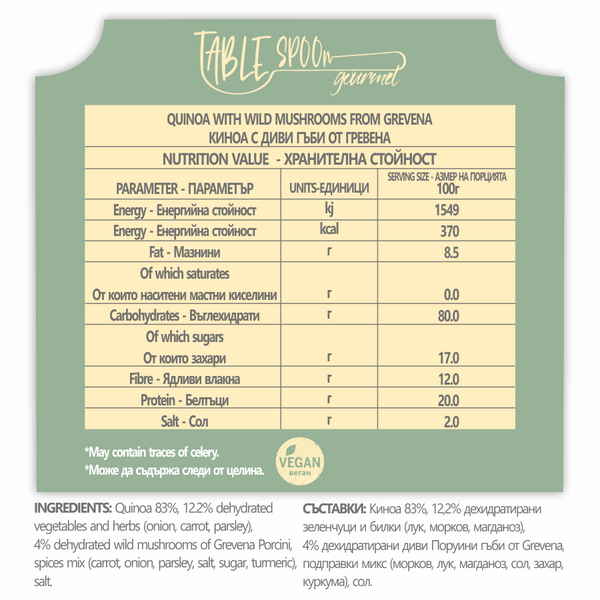 QUINOA WITH WILD MUSHROOMS
All the benefits of quinoa (amino acids, protein and vitamins) combined with Porcini, the king of wild mushrooms. Each package contains quinoa, dehydrated wild mushrooms and vegetables and the ideal spice mixture to "instantly" create a meal. Use it to create unique salads, accompany a main course or enjoy as is.
VEGAN.
250g
* May contain traces of celery.