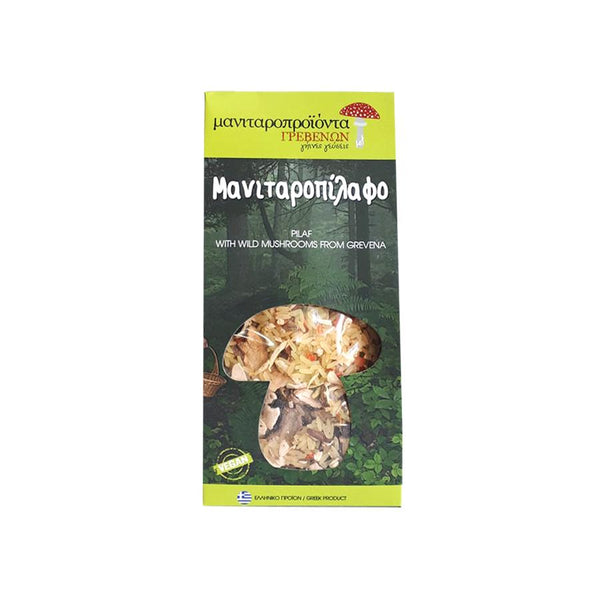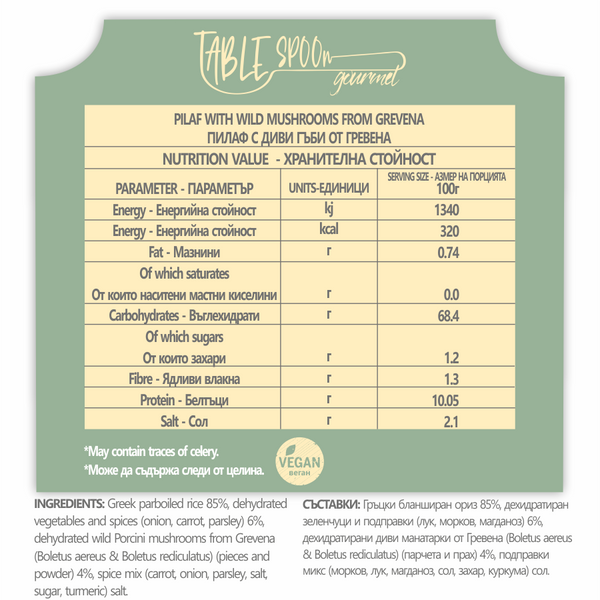 PILAF WITH WILD MUSHROOMS
Parboiled rice mix with wild porcini mushrooms.This can create an ideal side dish for any protein or be enjoyed as is. Just add 3 cups of water and a little butter or olive oil. Ready in 20 minutes. Yields 6 servings.
VEGAN.
250g
* May contain traces of celery.