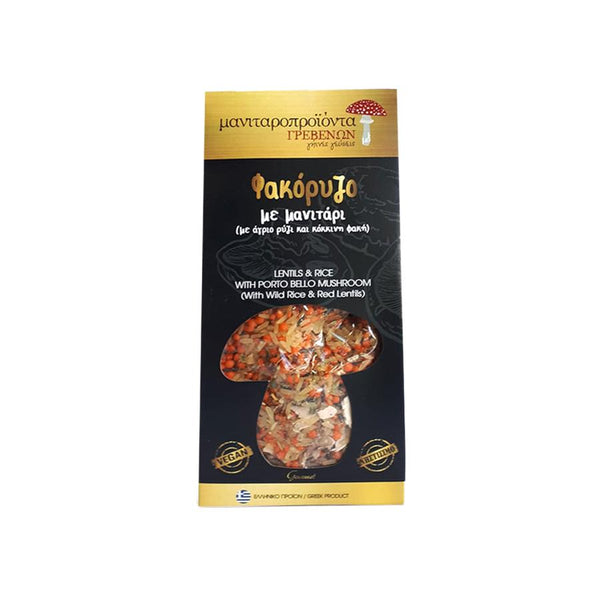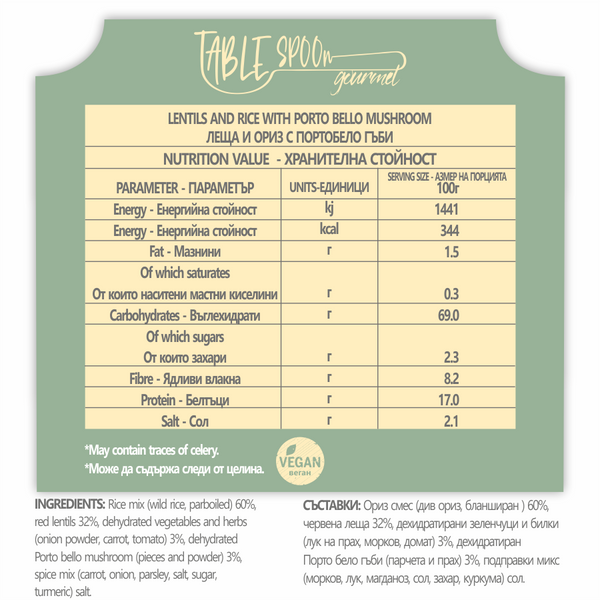 LENTILS AND RICE WITH PORTO BELLO MUSHROOM
Wild rice with red lentils and portobello mushrooms. A product of high plant protein content. The pack yields 4 large portions and requires just 20 minutes of boiling and a little olive oil or butter.
VEGAN.
250g
* May contain traces of celery.