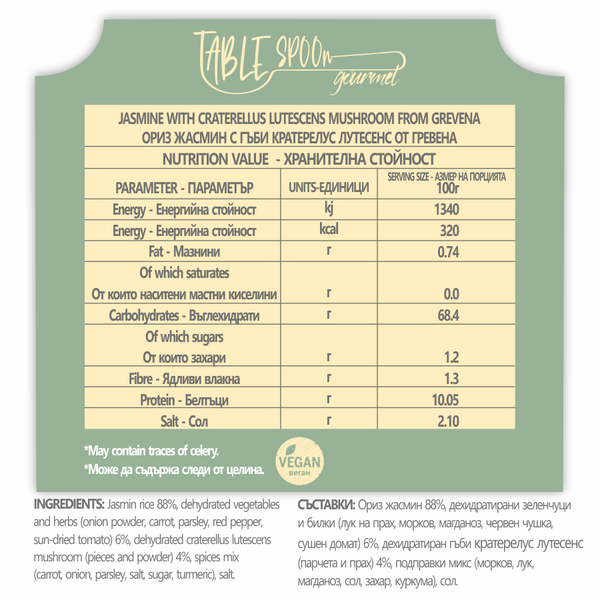 JASMINE WITH CRATERELLUS LUTESCENS MUSHROOM
We combined two unique flavors: the aromatric jasmine rice and the superb wild mushroom, Craterellus Lutescens. This extremely tasty mushroom brings out its sweet pleasant taste and intense fruit smell in the already aromatic jasmine to create a unique flavor that will elevate your meal. Just add water, olive oil or butter and 15 minutes of boiling. Makes 4 portions.
VEGAN.
250g
* May contain traces of celery.