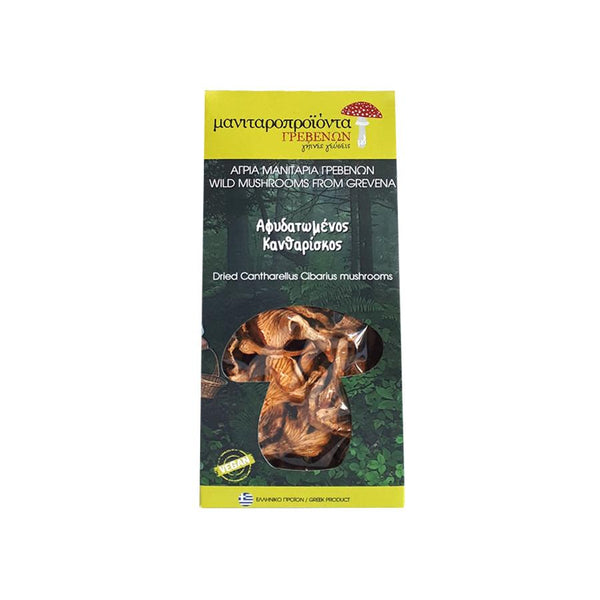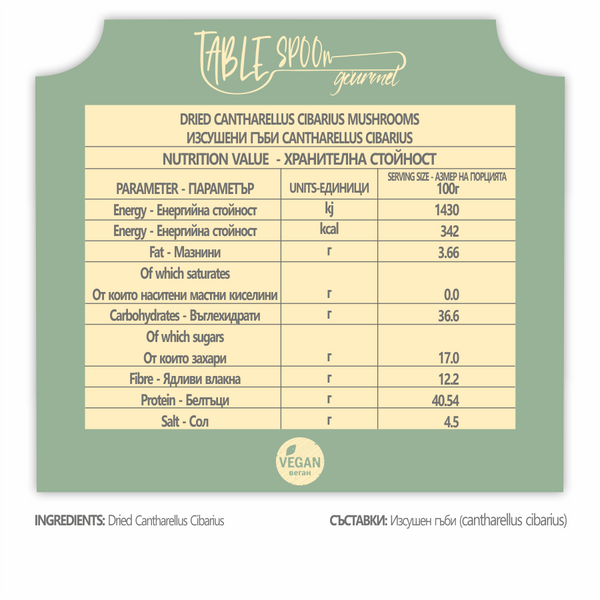 DRIED CANTHARELLUS CIBARIUS MUSHROOMS
Dried "Cantharellus Cibarius" or commonly "Chanterelle" mushrooms – Wild harvested, hand picked and sun dried each autumn in the mountainous regions of Grevena, Greece. These dried mushrooms have a succulent, buttery aroma with a nutty taste and are high in protein, fiber, vitamin C, calcium, and vitamin D. Great with chicken, salmon, soup or pasta dishes.
VEGAN.
25g
* May contain traces of celery.