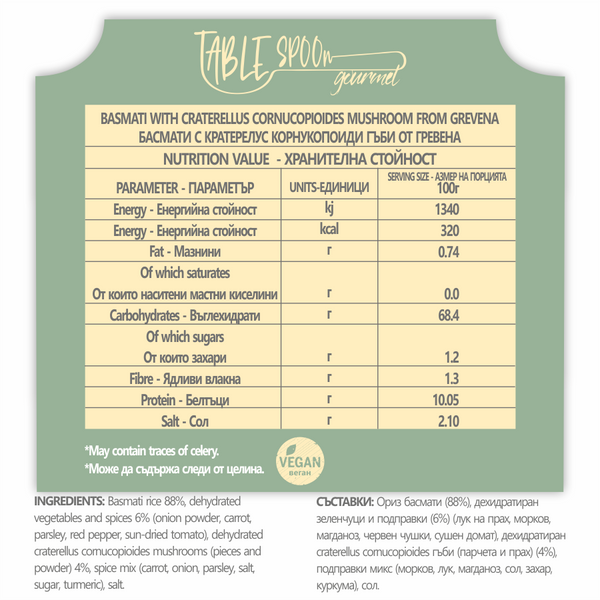 BASMATI WITH CRATERELLUS CORNUCOPIOIDES MUSHROOM
A unique flavor combination with an exquisite taste and aroma. We have blended the most aromatic rice, Basmati, with the gourmet Craterellus Cornucopioides mushroom and have delivered this specially flavourful mix. Ready in just 15 minutes. The pack contains all the ingredients; Just add water and olive oil or butter.
VEGAN.
250g
* May contain traces of celery.