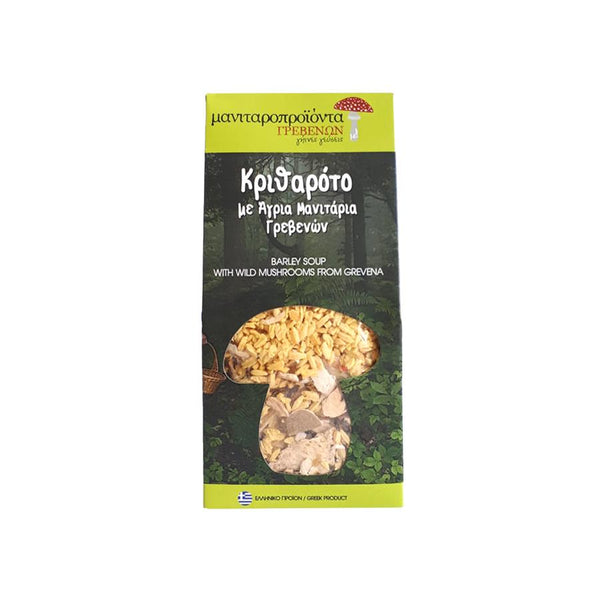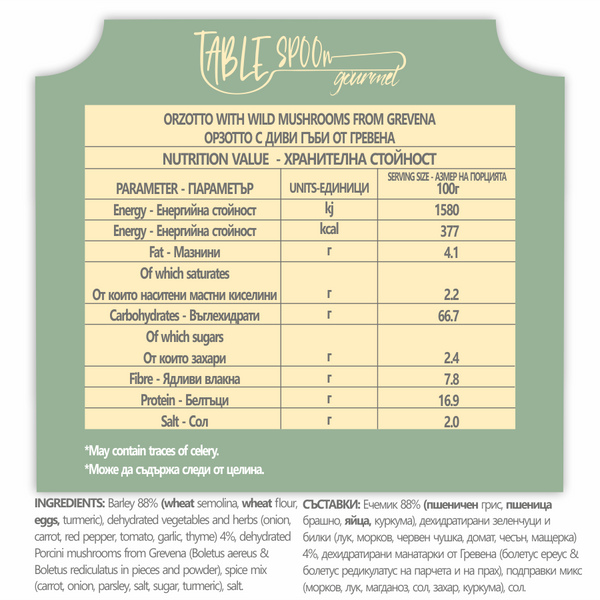 BARLEY SOUP WITH WILD MUSHROOMS
A barley soup with porcini mushrooms, that you can cook quick and easy and impress everyone at your table. The barley has been blended with turmeric, fresh eggs, fresh milk and 100% flour from Grevena Greece. Every pack comes with dried Porcini, vegetables and mix of spices and easy to make instructions. Add 6 cups of water, some olive oil or butter and boil for 20 minutes. Serves 6.
300g
* May contain traces of celery.