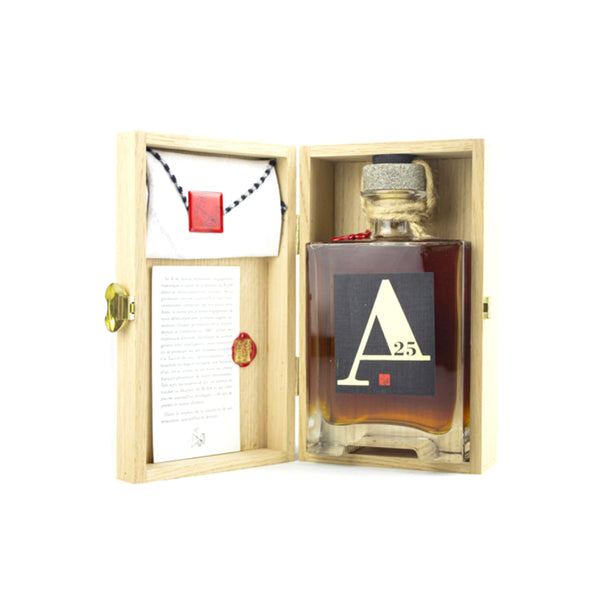 ARMAGNAC THE A (ARMAGNAC LE A)
The A of Aurian - 25 years old represents the philosophy of our brand in sustainable development!
It is a blend of Armagnacs which are at least 25 years old. All packaging materials are of French origin and natural.
ABV - 45.9%
All our Armagnacs are made without sugar, caramel or 'woody' but are naturally aged in first quality oak barrels, in our century-old cellars.