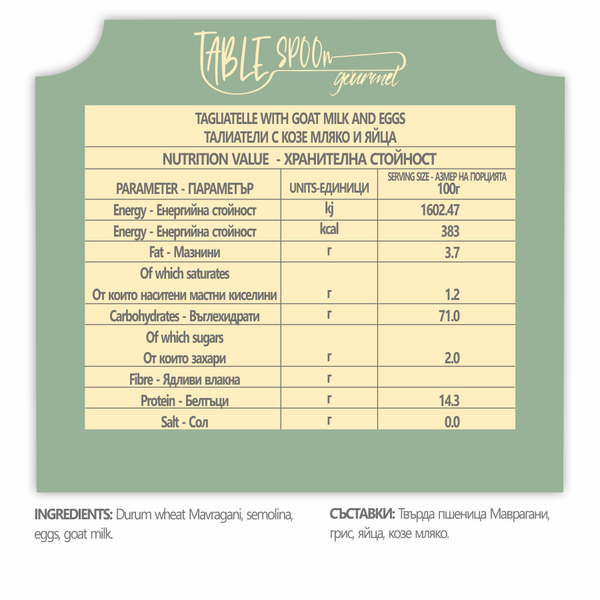 TAGLIATELLE WITH GOAT MILK AND EGGS
For the production of Dolopia raditional pasta we only use fresh goat milk without adding any water. This is the reason for their authentic strong aroma and rich taste.
Dolopia's pasta is made in small lots, slowly extruded in order to avoid excess heating and preserve all natural wheat flavours. A very critical production point is the fact that we use brass dies in order to produce pasta with rough surface and exceptional texture which optimizes sauce adhesion.
Our pasta is air dried - in well ventilated rooms at room temperature. Using this process we guarantee that the wheat's natural fl­avors and aromas are well maintained. 
360g