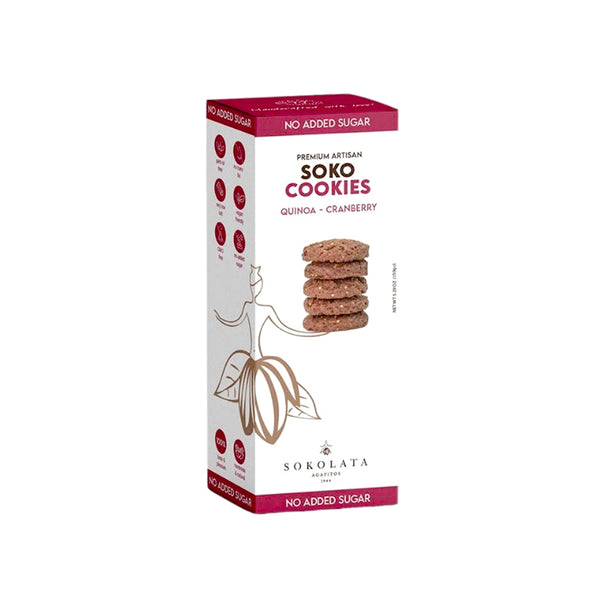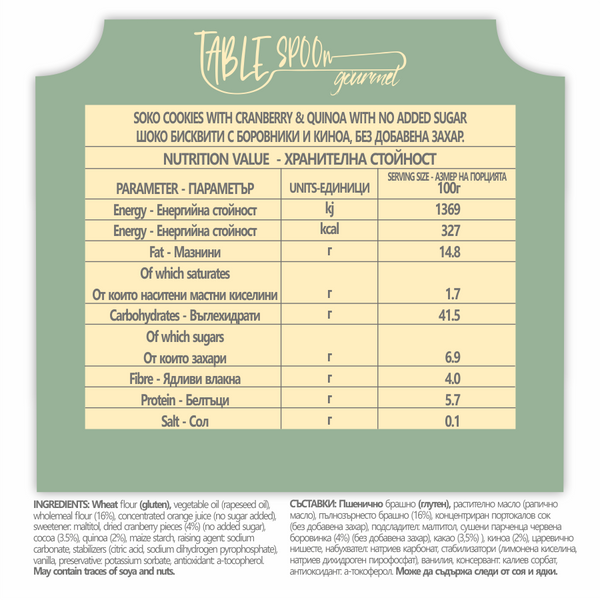 SOKO COOKIES WITH CRANBERRY & QUINOA WITH NO ADDED SUGAR
Premium Artisan Soko Cookies with NO ADDED SUGAR! For you to enjoy as a quick pick-me-up & to your loved ones as a delicious treat /gift!
Agapitos Chocolates are produced by hand using the finest Belgian chocolate, under the most stringent standards, without artificial substances or preservatives.
150g
[Not a recommended purchase in the summer months]