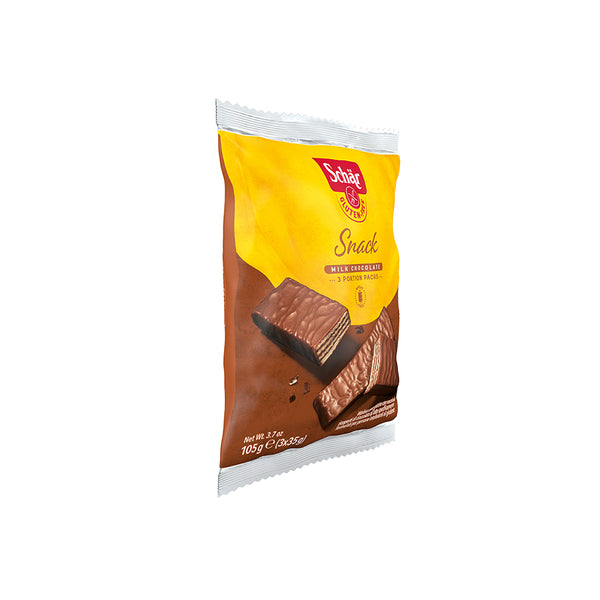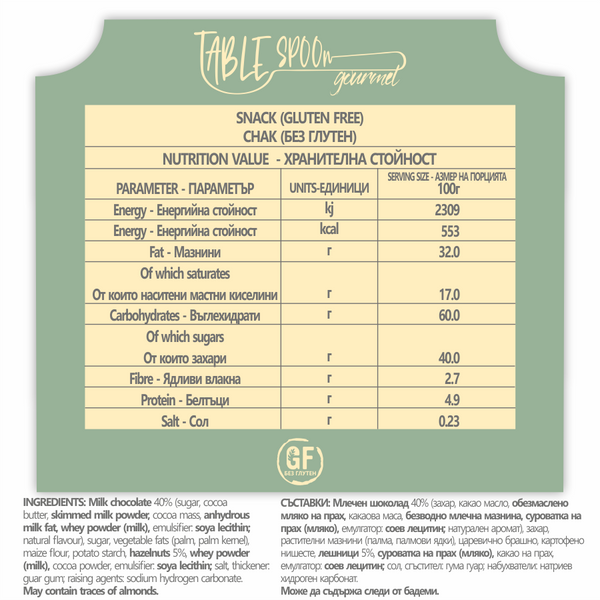 Waffle on top of waffle, layer upon layer of delicious hazelnut cream. And a cover of lush chocolate all around. That is what a perfect snack pack looks like!
Schär's Snack is a solid little pack made of biscuit bliss and chocolate joy. And as soon as you take a bite of it, you'll notice that it really offers the full load of happiness: pure delight with 40% milk chocolate packed into it! Don't miss out on this snack pack!
Ingredients: Milk chocolate 40% (sugar, cocoa butter, skimmed milk powder, cocoa mass, anhydrous milk fat, whey powder (milk), emulsifier: soya lecithin; natural flavour, sugar, vegetable fats (palm, palm kernel), maize flour, potato starch , hazelnuts 5%, whey powder (milk), cocoa powder, emulsifier: soya lecithin; salt , thickener: guar gum; raising agents: sodium hydrogen carbonate.
GLUTEN FREE. WHEAT FREE. VEGETERIAN. NO EGGS ADDED. PRESERVATIVE FREE. 
105g
*May contain traces of almonds.