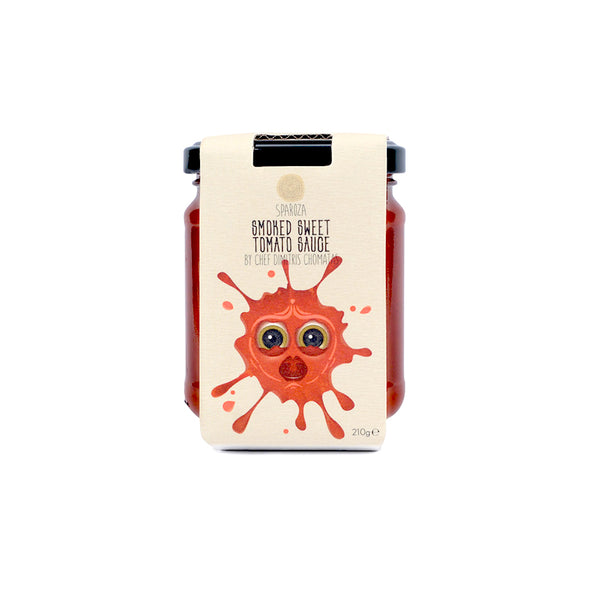 SMOKED SWEET TOMATO SAUCE
A rich tomato sauce with a smoky aftertaste. It combines harmoniously the sweetness of ripe Greek tomatoes with the intensity of smoked paprika and spices.
Ideal for burgers as well as marinating veggies and potatoes, that will be cooked in the oven. Use it with pork or poultry.
210g