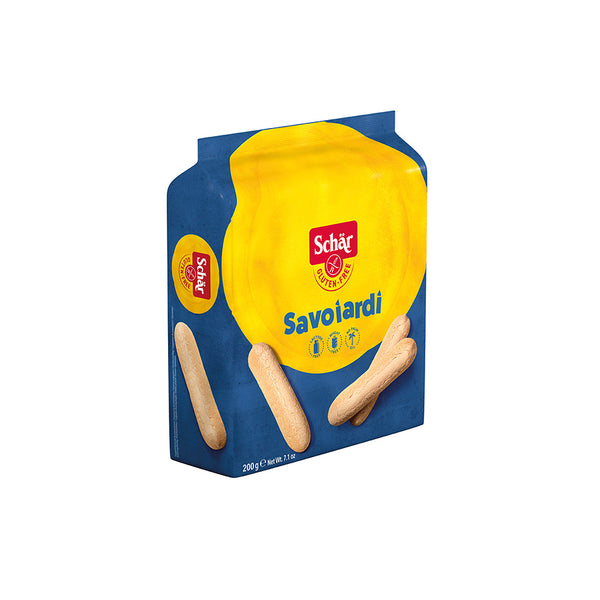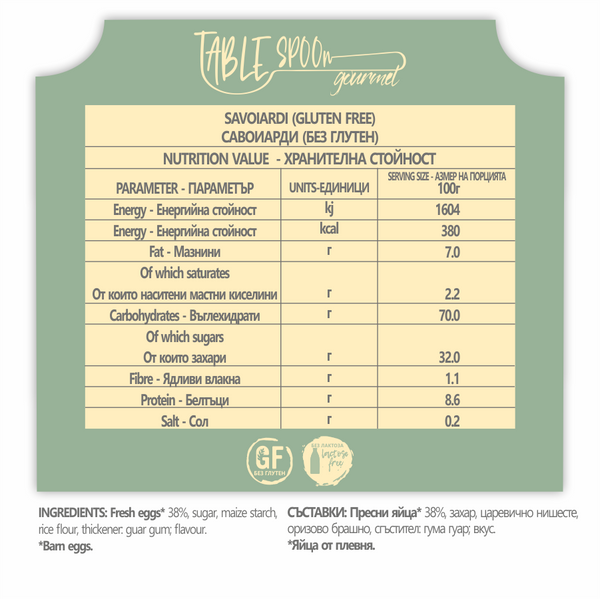 It is almost impossible to stay away from this sweet Italian. The Savoiardo is truly seductive. And it iss also popular with your friends! Simply irresistible!
Enjoy it as sponge layer, dipped in coffee, between mascarpone cream - as a fantastic tiramisu - or as a yummy snack: the tender, friable Savoiardo is perfect for dipping into coffee, hot chocolate or tea - it melts in your mouth! And it'll melt the heart of everyone who takes a bite of this lactose- and palm oil-free biscuit... Must be the 38% egg in it. A biscuit to fall in love with! Oh boy...
Ingredients: Fresh eggs * 38%, sugar, maize starch, rice flour, thickener: guar gum; flavour. *Barn eggs.
GLUTEN FREE. WHEAT FREE. VEGETERIAN. LACTOSE FREE. PALM OIL FREE. PRESERVATIVE FREE. 
200g