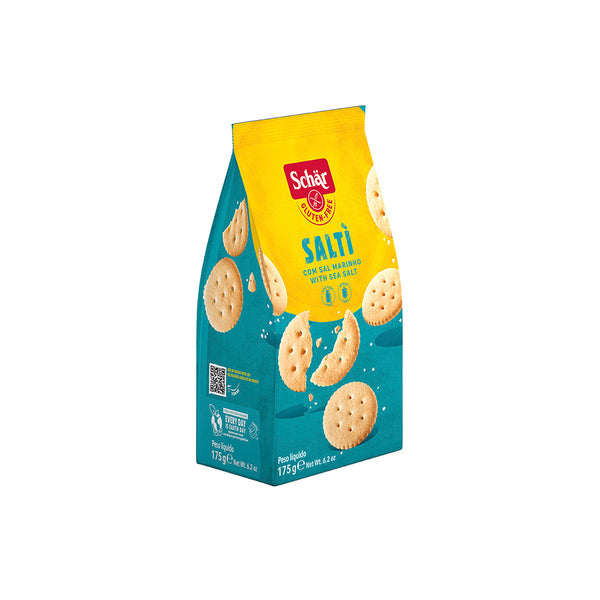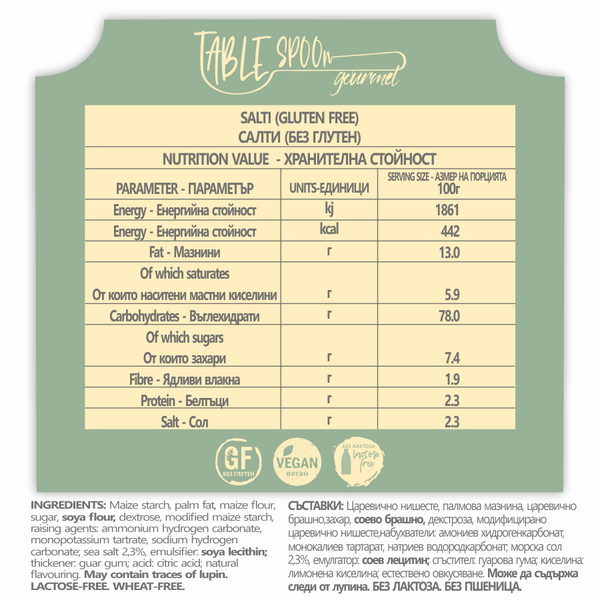 Small, round and slightly salty - with their fine flavour, Schär's Saltí will have you leap for joy!
A classic at every party, the preferred snack in the office: Whenever you open a pack of Saltí, it will get everyone moving! Enjoy this special snack on its own, with a savoury topping or with sweet chocolate cream. Or one after the other - opposites attract, in fact! Once you have tried them, it will be difficult to keep your "saltí" fingers off them...
Ingredients: Maize starch, palm fat, maize flour, sugar, soya flour, dextrose, modified maize starch, raising agents: ammonium hydrogen carbonate, monopotassium tartrate, sodium hydrogen carbonate;sea salt 2,3%, emulsifier: soya lecithin; thickener: guar gum; acid: citric acid; natural flavouring.
GLUTEN FREE. WHEAT FREE. VEGAN. VEGETERIAN. NO MILK ADDED. LACTOSE FREE. NO EGGS ADDED. 
175g
*May contain traces of lupin.