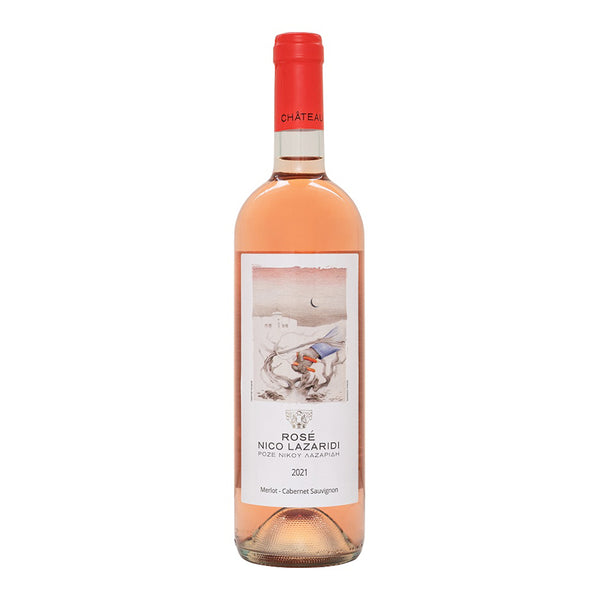 ROSÉ NICO LAZARIDI WINE 2021
Type of wine: Medium Dry Rosé Wine .
Appellation: Protected Geographical Indication MACEDONIA.
Varietals: 80% merlot, 20% Cabernet Sauvignon
Vinification Techniques: Traditional rosé vinification at low temperature assisted by the Tavel method, where the must remains with the marc for a short period of time. Then, follows the classic white vinification at low temperature 12-14°C.
Analytical Data:
Alcohol: 13%
Total Acidity: 7.35g/l
Residual Sugar : 10g/l
Tasting Notes: A semi dry aromatic rosé. The Merlot gives aromas of red fruits and sweet notes and the Cabernet Sauvignon enriches the blend with light botanical notes with pleasant high acidity, very significant for the balancing of the residual sugars. Intense aromatically with complex aromas mainly from red fruits, pleasant acidity and long aftertaste.
Aging: Will respond to aging for up to 2-3 years after harvest.
Perfect Pairing: Served at 8-10°C. An ideal accompaniment for Greek summer dishes, fruits and pleasantly cool light deserts.