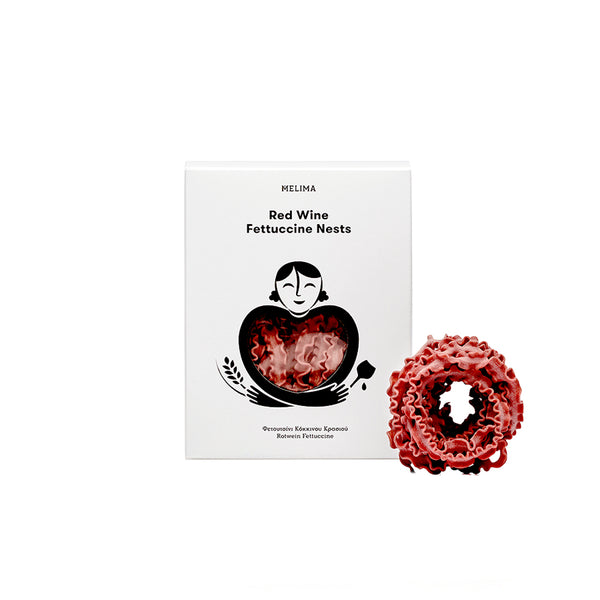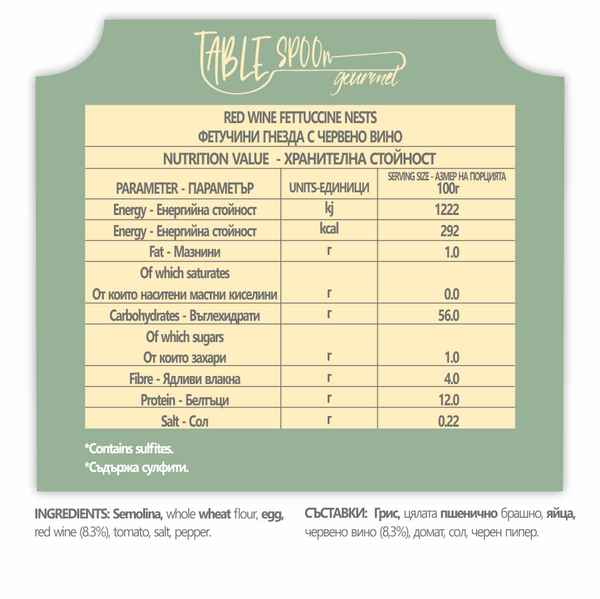 RED WINE FETTUCCINE NESTS
From the Greek vegetable garden, directly into the heart of our pasta. We select, carefully, fresh vegetables from small Greek farmers, which are then treated with natural processes right before they are mixed with the semolina and whole-wheat flour in our stone mill.
250g
* Contains sulfites.