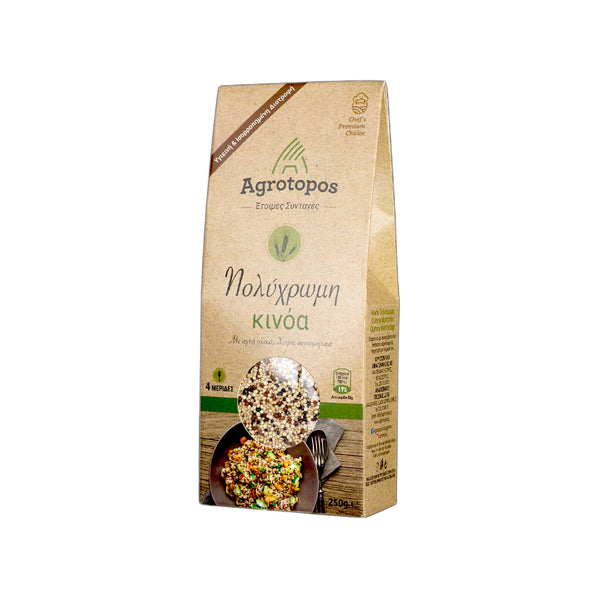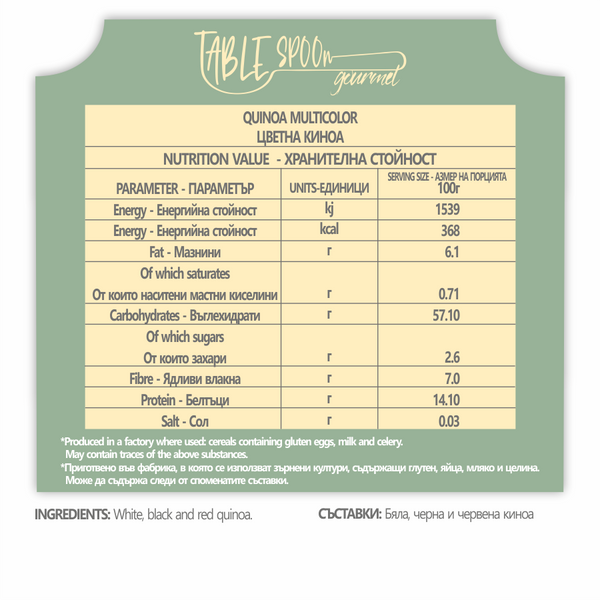 QUINOA (WHITE, BLACK & RED QUINOA)
White, black, and red quinoa mix. Quinoa is versatile, quick cooking and very nutritious. The darker colour and earthy grain-like flavour of the black and red quinoa is balanced with the softer texture and lighter flavour of the white quinoa. This results in a colourful, nutritious combination of texture and flavour.
250g
* Produced in a factory where used: cereals containing gluten eggs, milk and celery. May contain traces of the above substances.