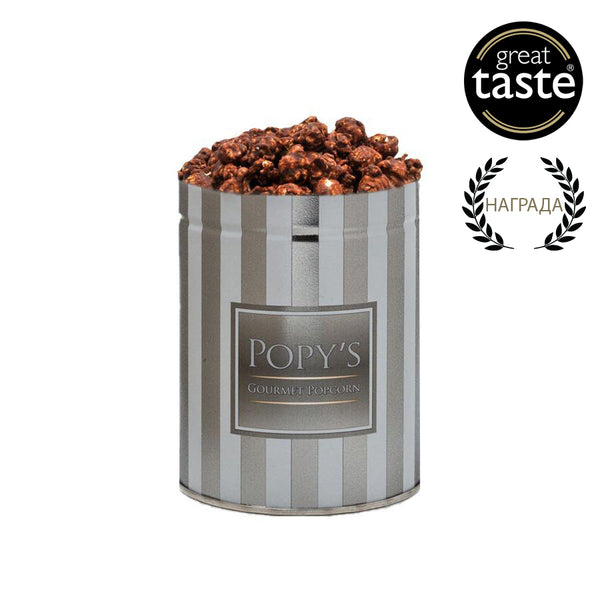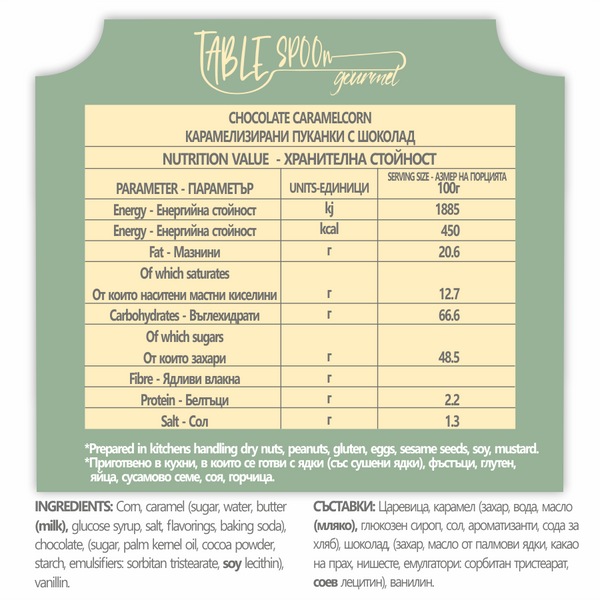 CHOCOLATE CARAMELCORN (MINI TIN)
Popy's Gourmet Popcorn Chocolate Caramel Corn - Handmade one batch at a time using the perfect combination of chocolate and fresh Caramel Corn. 
Winner of a great taste award in 2017. 
175g
* Prepared in kitchens handling dry nuts, peanuts, gluten, eggs, sesame seeds, soy, mustard.