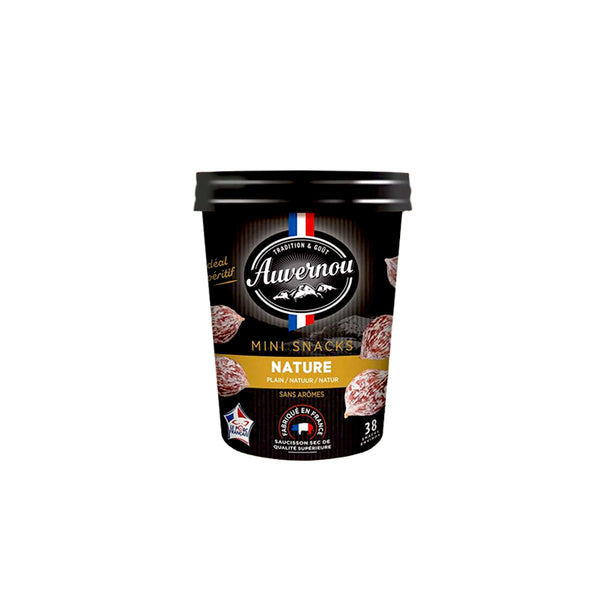 DRY-CURED PLAIN MINI SNACKS JAR
A large gourmet size for our Auvernou Plain Mini Snacks!
Available in a 100% recyclable large cardboard tub, these dry cured sausage balls are perfect for any occasion. They can be enjoyed alone as an indulgent snack, but are great for sharing with friends to liven up pre-dinner drinks.
190g