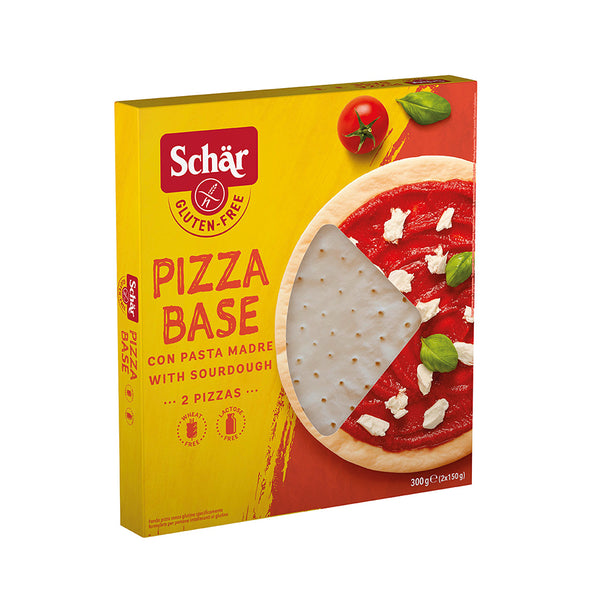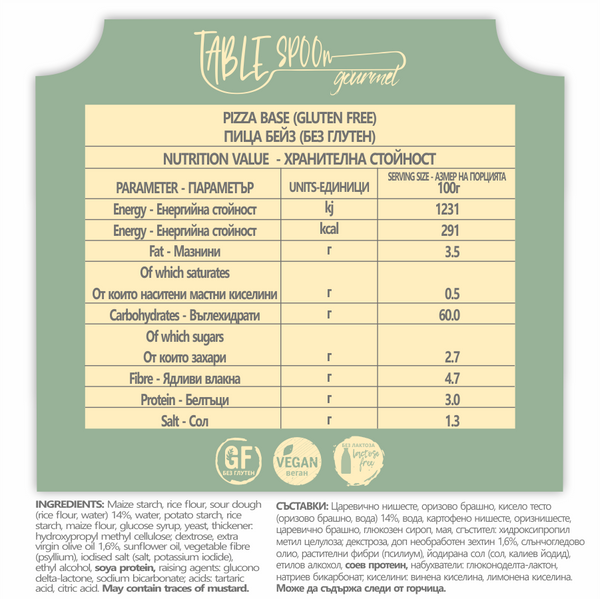 The base for individualists! Create your own pizza, just the way you always wanted!
Schär's ready-to-bake pizza base is topped within seconds, with everything you like and love. Pop it in the oven and voilà – just a few minutes later, your Mediterranean masterpiece is completed. This pizza base really can('t) be topped!
Ingredients: Maize starch, rice flour, sour dough (rice flour, water) 14%, water, potato starch, rice starch,maize flour, glucose syrup, yeast, thickener: hydroxypropyl methyl cellulose; dextrose, extra virgin olive oil 1,6%, sunflower oil, vegetable fibre (psyllium), iodised salt (salt, potassium iodide),ethyl alcohol, soya protein, raising agents: glucono delta-lactone, sodium bicarbonate; acids:tartaric acid, citric acid.
GLUTEN FREE. WHEAT FREE. VEGAN. VEGETERIAN. NO MILK ADDED. LACTOSE FREE. PRESERVATIVE FREE. 
300g
*May contain traces of mustard.