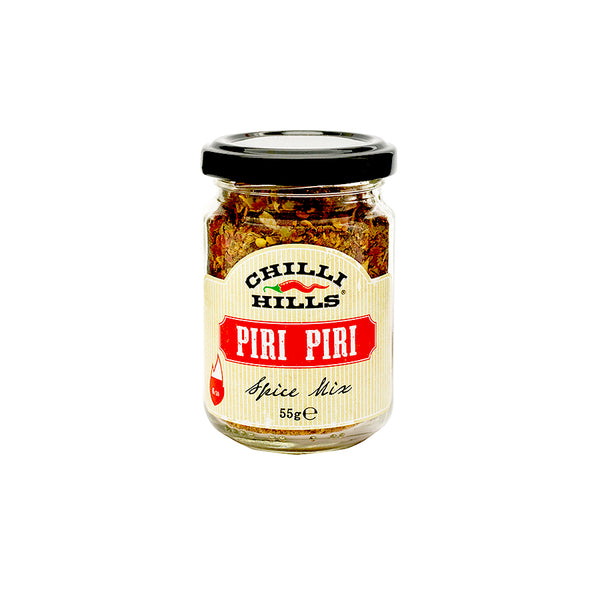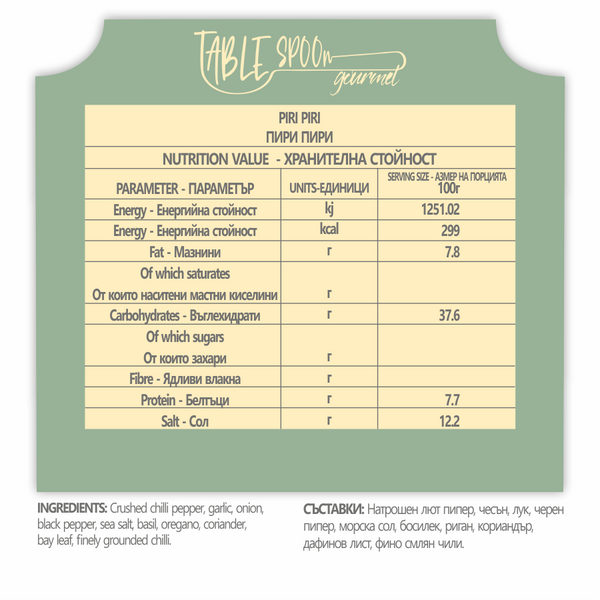 Heat level - 6 / 10
This tasty, hot fusion made from herbs and spices adds a good "kick" and a lot of flavor to your chicken, pork or shrimp. Just add during cooking or use as marinade with a bit of olive oil and lemon juice or rub the meat before barbecuing or cooking it.
Contents: crushed chilli pepper, garlic, onion, black pepper, sea salt, basil, oregano, coriander, bay leaf, finely grounded chilli.
Use: Mix with a little olive oil and lemon juice. Rub the meat good before cooking for perfect exotic flavor.
WARNING: Hot product. Keep away from children and pets.
55g