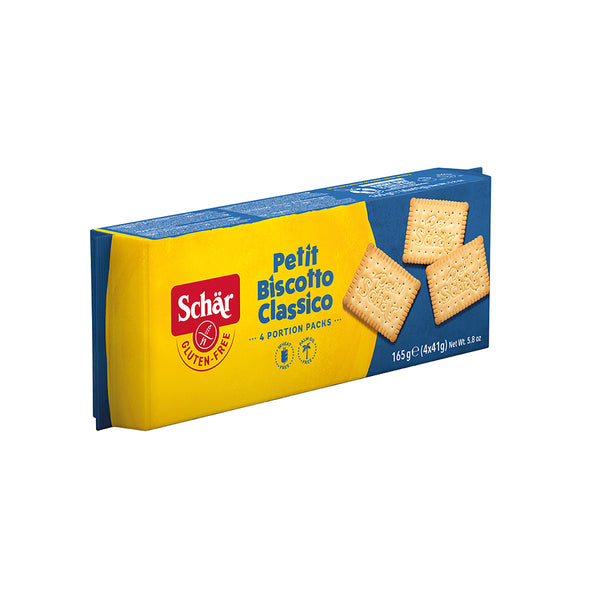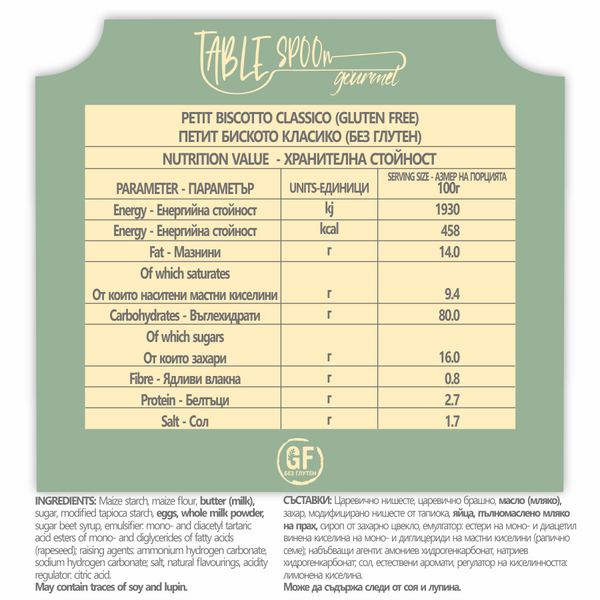 PETIT BISCOTTO CLASSICO (GLUTEN FREE)
A fine aroma in a convenient size. A perfect flavour, a crunchy bite, a convenient size: The new Petit has everything that goes to make a classic. The cookies with the extra fine butter aroma are already proportioned, which make them an ideal sweet snack to pack for sport, play and when en-route.
Ingredients: Maize starch, maize flour, butter (milk), sugar, modified tapioca starch, eggs, whole milk powder, sugar beet syrup, emulsifier: mono- and diacetyl tartaric acid esters of mono- and diglycerides of fatty acids (rapeseed); raising agents: ammonium hydrogen carbonate, sodium hydrogen carbonate; salt, natural flavourings, acidity regulator: citric acid.
GLUTEN FREE. WHEAT FREE. VEGETERIAN. PALM OIL FREE. PRESERVATIVE FREE. 
165g
*May contain traces of soy and lupin.