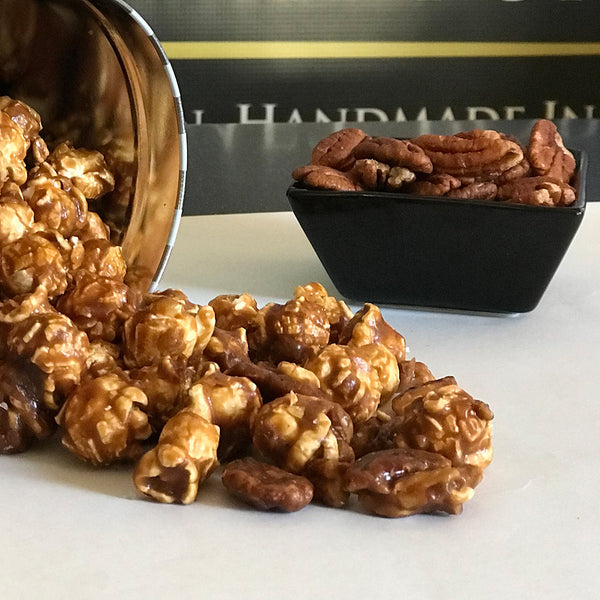 PECAN CARAMELCORN (MINI TIN)
Pecan CaramelCorn is handmade, one batch at a time, using the perfect combination of fresh butter and brown sugar, and mixed with our caramelized Pecans!
*Winner of a Great Taste Award in 2021!
* Prepared in kitchens handling dry nuts, peanuts, gluten, eggs, sesame seeds, soy, mustard.