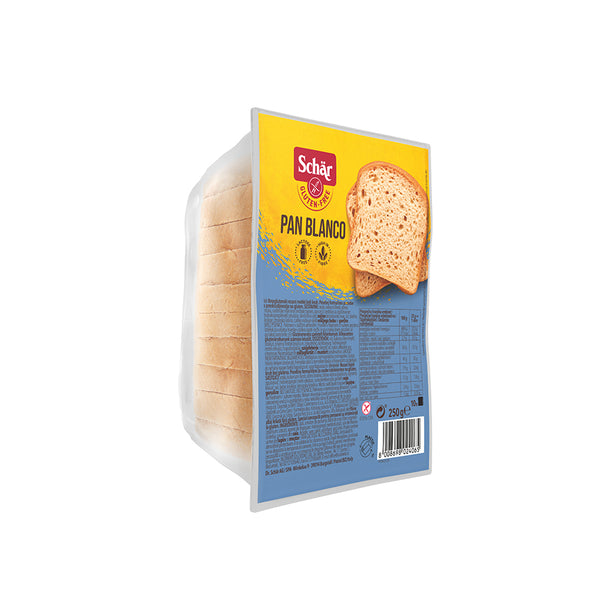 To make the best gluten-free "white" bread, Schär master bakers use only select raw materials. Schär master bakers have the very highest level of expertise in their craft. No preservatives or artificial additives are used in the bread, made with carefully selected high quality ingredients, including traditional grains from premium cereals such as sorghum – a traditional African grain, or quinoa – used by the Mayas. This is reflected in the quality of Schär's Pan Blanco – great taste, without compromise!
Ingredients: Water , maize starch , rice flour , vegetable fibres (psyllium, citrus), thickener: hydroxypropyl methyl cellulose ; sunflower oil, soya protein, yeast, salt, sugar, acid: citric acid. May contain traces of lupin.
GLUTEN FREE. WHEAT FREE. VEGAN. VEGETERIAN. LACTOSE FREE. NO EGGS ADDED.
250g
*May contain traces of lupin.