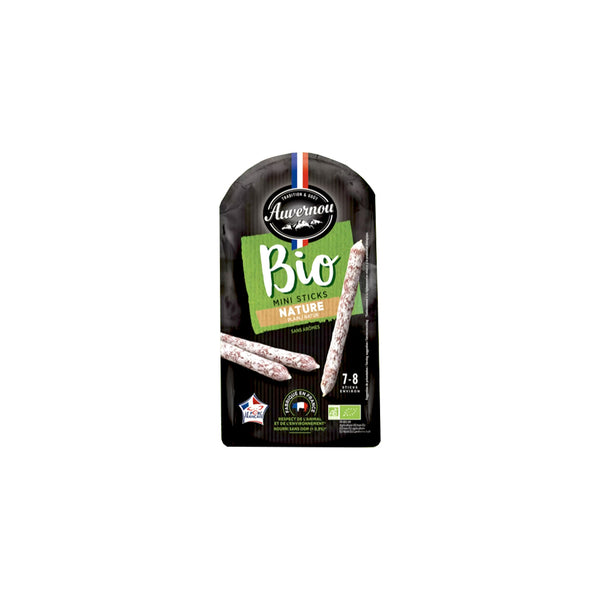 DRY-CURED ORGANIC MINI STICKS PLAIN
Fancy an eco-friendly gourmet break? Discover our Auvernou Organic Mini Sticks Plain!
To delight your taste buds, our delicious dry cured sausage sticks combine organic ingredients with an irresistibly gourmet recipe. Available in a practical format, our Organic Mini Sticks Plain can be enjoyed during a break at the office or out in the countryside. Or add a gourmet touch to gatherings with your loved ones by sharing them with your friends and family!
80g