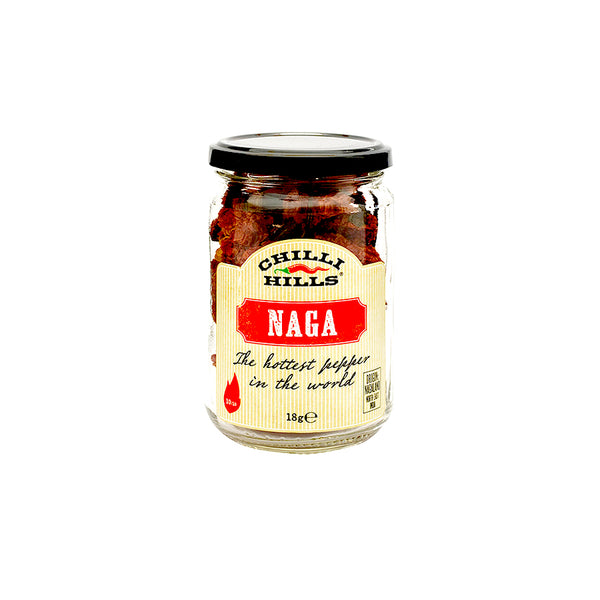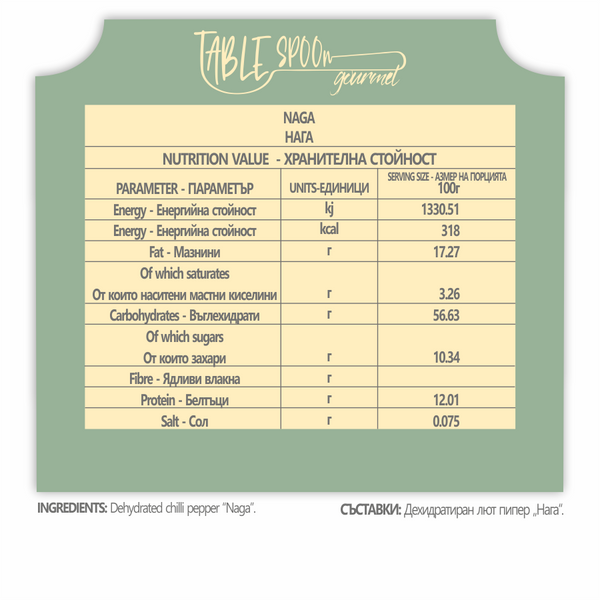 Heat level - 10 / 10
Before it lost the title to a battle with the Carolina Reaper, the Naga was known as the hottest pepper in the world with average heatness of  1 100 000 SHU. 
Naga is also known as "Ghost pepper" will blast every meal with hotness and aroma. Originated  from Assam, North India this pepper is one of the hottest and most aromatic in the world.
Origin: Nagaland, North India
Contents: dehydrated chilli pepper "Naga"
Use: Soak in hot water for 20 minutes and use as normal.
WARNING: This is extremely hot product. Keep away from children and pets. Always use gloves when cooking with this product.
18g