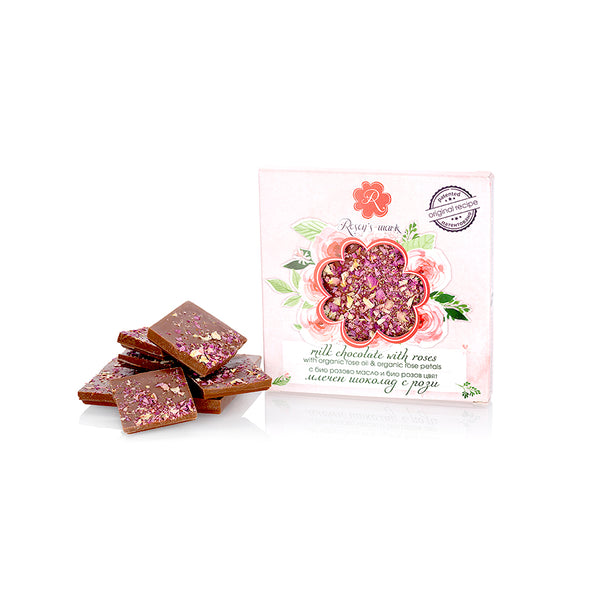 MILK CHOCOLATE WITH ROSES
Intense chocolate experience that will melt you, as it has gathered the full bodied aromatic charm of Bulgarian oil bearing rose. Handmade treat that will take you into the warm hug of the Rose Valley. Close your eyes and let yourself be conquered by its floral magic with no limits.
Ingredients: sugar, cocoa butter, milk powder, cocoa mass, sunflower lecithin, vanilla, organic rose petals, organic rose oil.
80g
[Not a recommended purchase in the summer months]