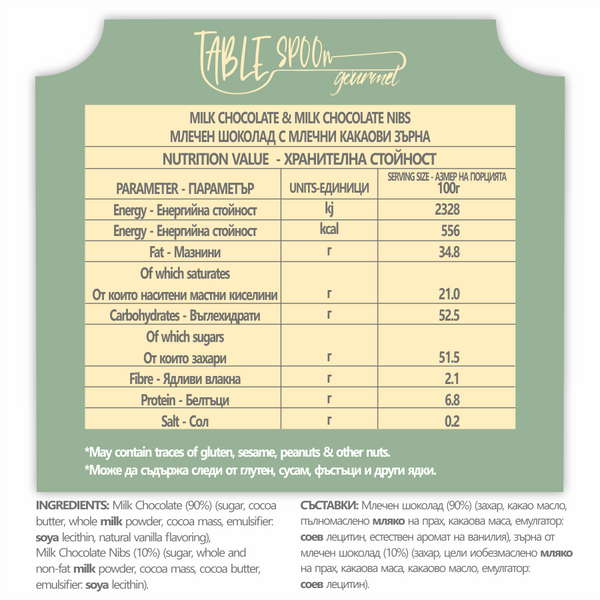 MILK CHOCOLATE & MILK NIBS
Classic milk chocolate bar with milk chocolate nibs. The obvious choice for the classic lover of pure chocolate.
Agapitos Chocolates are produced by hand using the finest Belgian chocolate, under the most stringent standards, without artificial substances or preservatives.
100g
* May contain traces of gluten, sesame, peanuts & other nuts.
[Not a recommended purchase in the summer months]