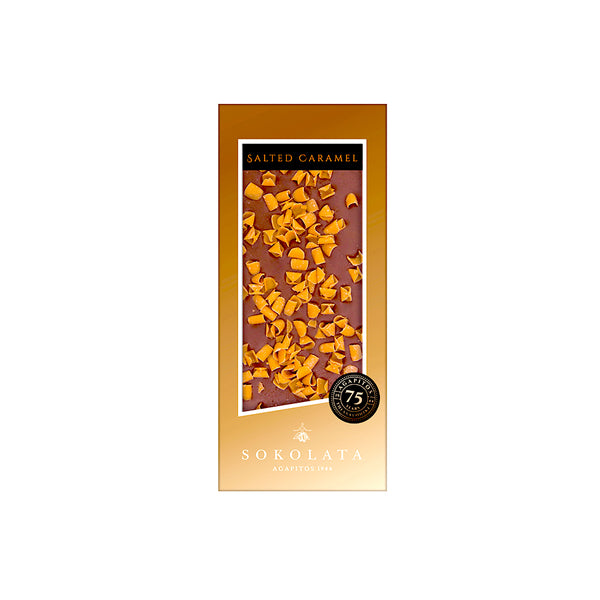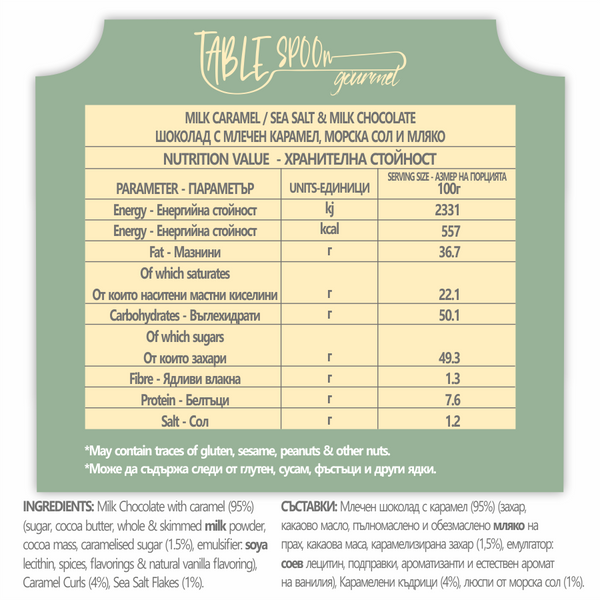 MILK CARAMEL / SEA SALT & MILK CHOCOLATE
Belgian milk chocolate with caramel sea salt. It doesn't get any better than this.
Agapitos Chocolates are produced by hand using the finest Belgian chocolate, under the most stringent standards, without artificial substances or preservatives.
100g
* May contain traces of gluten, sesame, peanuts & other nuts.
[Not a recommended purchase in the summer months]