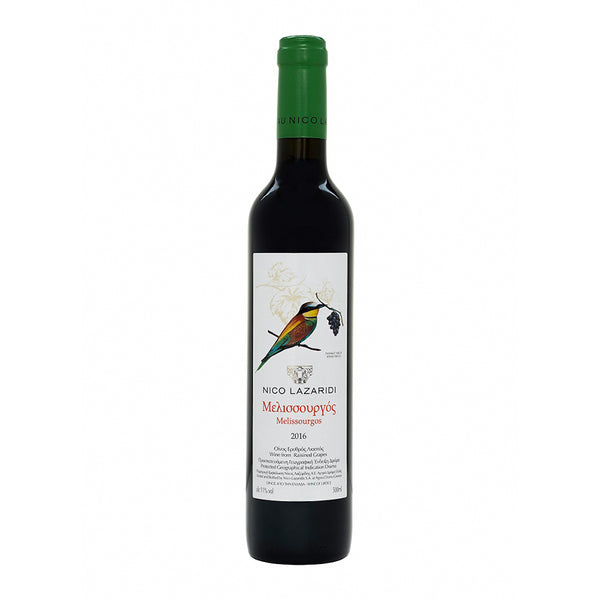 MELISSOURGOS LAZARIDI RED WINE 2016
Varieties: Merlot 100%.
Vinification Method: for 15 days the grapes are dried in the Mediterranean autumn sun. Follows the classic red vinification and the wine stays for 6 months in oak barrels.
Analytical Data:
Alcohol: 12,5%
Total Acidity: 6,3 g/l
Residual Sugar : 129 g/l
pH: 3,88
Tating notes: It has a deep red color and sweet, fleshy body with rounded tannins. Has a complex bouquet of aromas, reminiscent of plums, chocolate and nuts.
Aging: Will respond well to aging for up to 15-20 years after harvest:.
Perfect Pairing: Served at 6-100C. Try it with spicy hard yellow or blue cheese also with deserts with a strong flavor of chocolate and nuts.
500ml