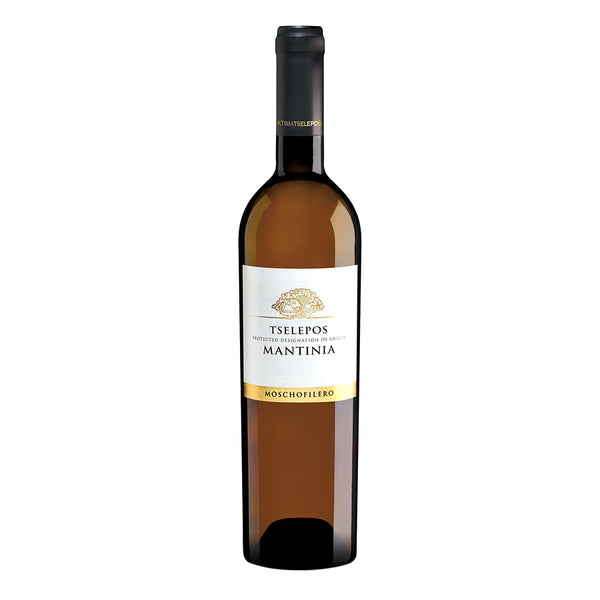 Dry White
Alcohol in %: 12,5 %
Protected Designation of Origin Mantinia
Grape Variety: Moschofilero 100%
Region: Selected vineyards from the Rizes, Lithovounia & Agiorgitika regions at Mantinia, Peloponnese
Altitude: 680m
Ecosystem, soil: mountainous, clay/ clay rocky soil
Yield: 11000 kg/hect
Barrel used: Stainless steel tanks
Vinification: Modern vinification using pre-fermentation maceration at 10°C for 8 hours.
The fermentation takes place at low temperature.
Tasting Comments: A wine with exceptional freshness and lively acidity. Citrus fruits and lemon flowers on the nose with a crisp, clean finish.
Storage suggestions: In dark, clean and cool place.
Serving Suggestions: At 9o-11o C.
Technical notes
Alcohol: 12.39%
Total Acidity: 6,2 gr/l
Volatile acidity: 0,18 gr/l
PH: 3.11
Reducing sugar: 1,10 gr/l
Total sulphur acid: 100 mg/l
Free sulphur acid: 32 mg/l