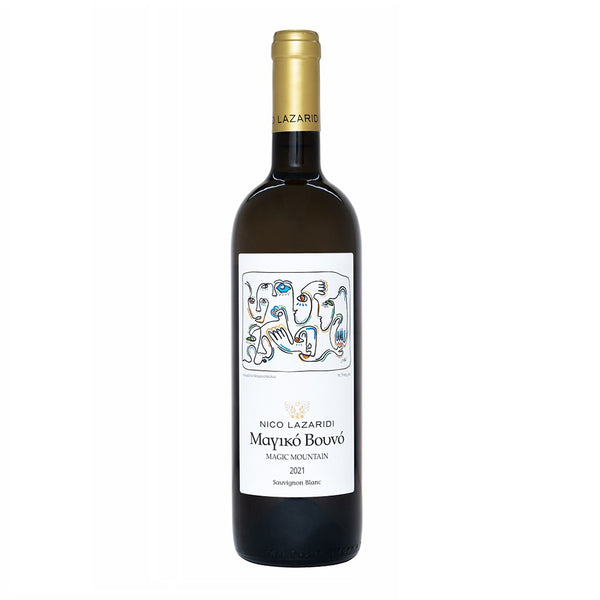 MAGIC MOUNTAIN WHITE WINE 2021
Type of wine: Dry White Wine.
Appellation: Protected Geographical Indication Agora.
Varieties: Sauvignon Blanc 100%.
Vinification Techniques: Fermentation temperatures differ for each plot. It matures for at least 6 months in selected oak barrels. At the same time, we perform batonnage on fine wine lees.
Analytical Data:
Alcoholic strength: 13%
Acidity: 5.08g/l
Reducing sugars: 1.4 g/l
Tasting Notes: Bright yellow color. Intense nose with aromas of tropical and citrus fruits. Sulfur notes that blend harmoniously with notes of vanilla and sweet spices from the six-month maturation in oak barrels. Full and oily body, with crisp acidity and long aftertaste
Aging: One of the few white wines that is worth aging. Storage up to 8 years. The evolution in the bottle highlights tertiary aromas with dried fruits, peach jam, notes of honey, nuts, ginger and caramel.
Perfect Pairing: This is a complex wine, ideally combined with a wide range of flavors: seafood dishes, such as fatty fish, shellfish, grilled squid and pasta with seafood. At the same time, it is an ideal combination for white meats, such as poultry and pork, either plain or with white sauces. Try it with fatty meats, such as goat and lamb – thanks to its high acidity, it blends harmoniously. Ideal combination for both white fresh and moderately aged cheeses. Served best at 10-13 ° C.