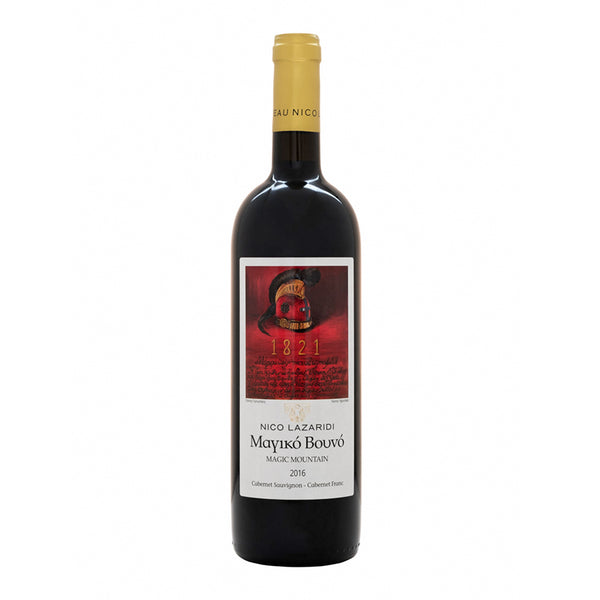 MAGIC MOUNTAIN RED WINE 2016
Type of wine: Dry Red Wine
Appellation: Protected Geographical Indication Agora
Varietals: Cabernet Sauvignon 50%, Cabernet Franc 50%
VinificationTechniques: Classic red wine vinification with a long extraction, the proportion of the grape marcs/must increases in order to achieve a greater output in tannins. The wine ages for 18-20 months in new oak barrels and matures in the bottle additionally for 18 months in ideal cellar conditions.
Analytical Data :
Alcohol: 14.5%
Total Acidity: 5.8g/l
Residual Sugar: 1.9 g/l
Tasting Notes: Deep red color. In the nose, exuberant aromas of mature red and black fruits, violet, coffee and chocolate are harmoniously combined with the distinctive character of spices. On the palate, it has a full body with round tannins and well balanced with the acidity, having an aromatic richness and a long aftertaste
Aging: Will respond well to aging for up to 10-15 years after harvest.
Perfect Pairing: Served at 16-18˚C an ideal accompaniment for red meat dishes with intricate sauces, game birds and other game meat and ripe spicy cheese.