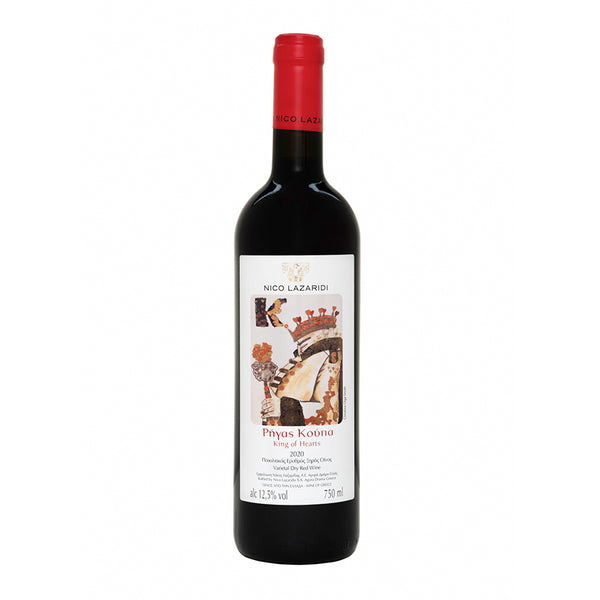 KING OF HEARTS RED WINE 2021
Type of wine: Dry Red Wine
Varietals: Merlot 85%, Xinomavro 15%
Vinification Method : Classic red wine vinification.
Analytical Data :
Alcohol: 13.3%
Total Acidity: 4.95g/l
Residual Sugar: 2.05 g /l
Tasting Notes: Medium purple color. Its bouquet is a combination of red fruit like cherry, raspberry and plum perfectly balanced with the herbal character and hints of tomato. In the mouth, the silky tannins and the fresh acidity awaken our senses while the aromatic aftertaste fascinates us a lot.
Aging: Will respond to aging for up to 2-3 years after harvest.
Perfect Pairing: An excellent match for our daily menu, any kind of red roasted meat with some sweet or spicy sauces, and a variety of cheese.
Serving Temperature: 16-18°C