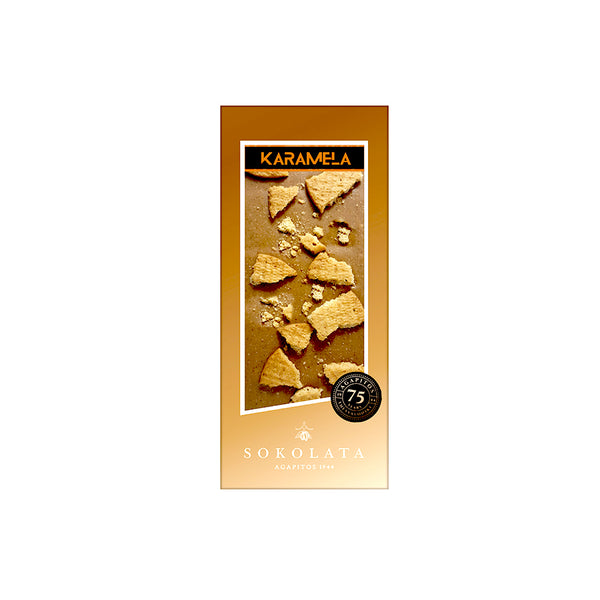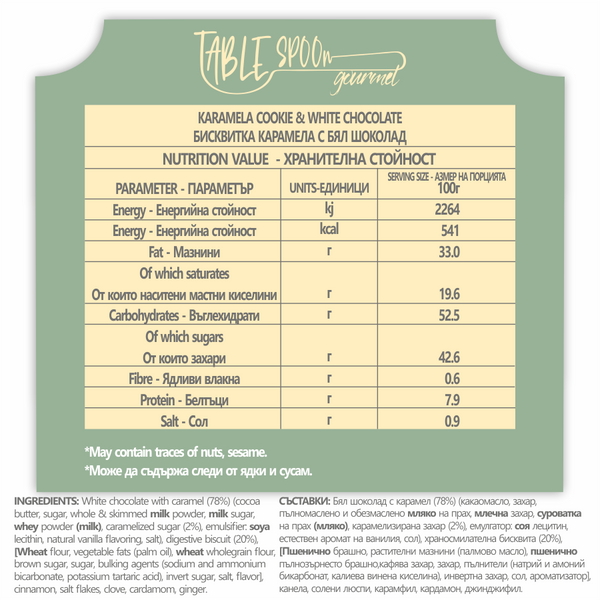 KARAMELA COOKIE & WHITE CHOCOLATE
White chocolate, crunchy cookie and caramel. A delicious combination that you just have to taste for yourself.
Agapitos chocolates are produced using the finest best Belgian chocolate, under the most stringent standards, without artificial substances or preservatives.
100g
* May contain traces of nuts, sesame.
[Not a recommended purchase in the summer months]