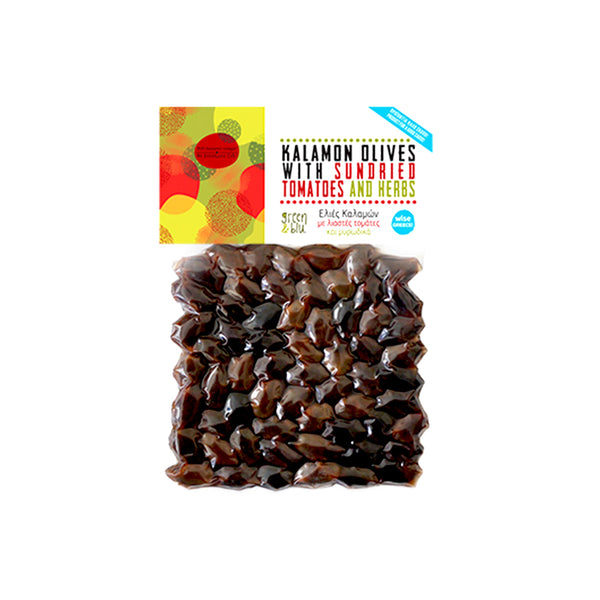 KALAMON OLIVES WITH SUNDRIED TOMATOES AND HERBS
Sundried tomatoes with a blend of Greek aromatic herbs and black kalamata olives.  Enjoy them with a glass of ouzo, feta cheese and breadsticks, or add them to your salad and pasta sauces. Vacuum packed with olive oil and balsamic vinegar for freshness and firmness.
200g
* May contain sulphites.