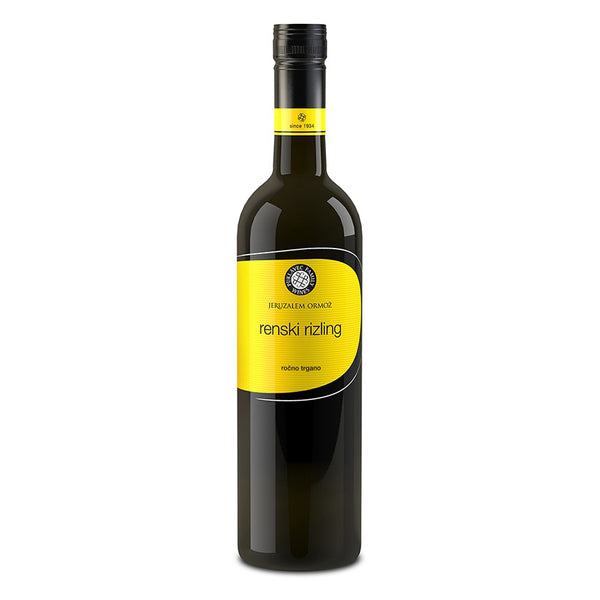 RENSKI RIZLING – RHEINRIESLING JERUZALEM ORMOŽ
Renski rizling – Rheinriesling Jeruzalem Ormož
Semi-dry white wine
Vintage 2020
Variety Rheinriesling
Region Štajerska Slovenija
Winegrowing area Mali Kog, Svetinje, Železne Dveri
Soil Varied geological soil composition, consisting mainly of clay and a small amount of sand.
Cultivation Single and double Guyot. 2,600 vines per hectare. Environmentally friendly integrated vineyard management.
Cellar handling Careful handling of grapes and must. Controlled fermentation in stainless steel tanks at 14 - 16 oC.
Description
For decades, Rheinriesling has been known locally as the king of white wines. It is a mediumbodied wine with a colourful bouquet, reminiscent of peaches, citrus and apricots. It makes an excellent companion to seafood, mildly spiced dishes and Asian cuisine.
Store at 10 - 15 °C. Best to drink young, but can be kept for three years.
Drinking temperature 10 - 12 °C
Alc.: 12,0 vol.%
Sugar: 9,2 g/L
Acid: 6,81 g/L