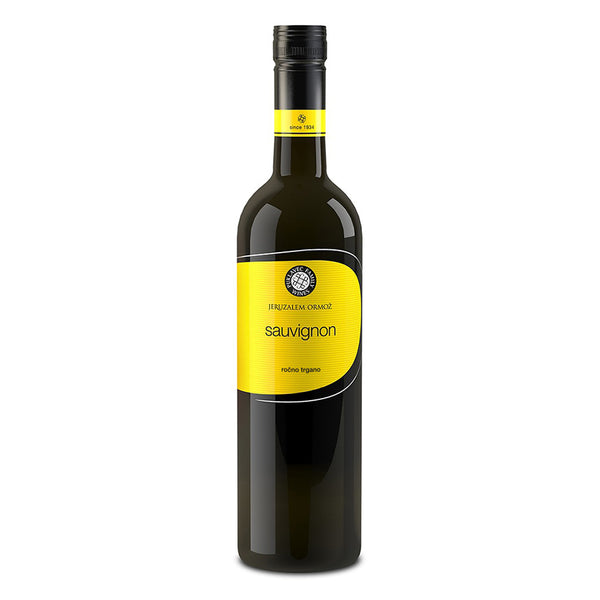 SAUVIGNON BLANC JERUZALEM ORMOŽ
Sauvignon Blanc Jeruzalem Ormož
Dry white wine
Vintage 2020
Variety Sauvignon Blanc
Region Štajerska Slovenija
Winegrowing area Kog, Vinski Vrh, Mali Brebrovnik
Soil Varied geological soil composition, consisting mainly of clay and a small amount of sand, with the lower layers usually covered by a layer of marl.
Cultivation Single Guyot. 3,500 vines per hectare. Environmentally friendly integrated vineyard management.
Cellar handling Careful handling of grapes and must. Controlled fermentation in stainless steel tanks at 13 - 16 oC.
Description
This Sauvignon Blanc has all the characteristics typical of the varietal – a real classic from the vineyards of Jeruzalem. This Sauvignon Blanc delivers distinctive varietal aromas of gooseberry, citrus and passion fruit. Goes perfectly with seafood, fish, salads and asparagus dishes.
Store at 10 - 15 °C. Best to drink young.
Drinking temperature 10 - 12 °C
Alc.: 11,36 vol. %
Sugar: 7,6 g/L
Acid: 6,20 g/L